Description: How can I record the screen in Windows 10? You can use the best Windows 10 free screen recorder to make high quality screen recordings with audio on your computer for free.
Windows 10 screen recording is the ideal way for gamers to show off their fantastic gameplay to the internet, tutors to create instructional videos, and more. People are always looking for an easy, fast, and free way to screen record in Windows 10. Get a great screen recorder and you'll find a way.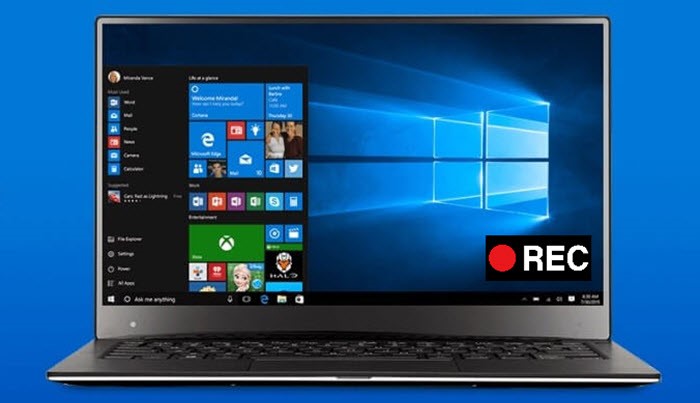 What is the best screen recorder for Windows 10 ? How can I record the screen using a screen recorder in Windows 10 ? In this article, we will introduce the best way to record everything on your computer screen in Windows 10 or 11. Follow our guide to record screen with audio on Windows 10.
Record Screen with Free Screen Recorder for Computer in Windows 10
We recommend using a professional free screen recorder on Windows 10, iTop Screen Recorder (which also works well with other Windows operating systems) to allow you to record your screen with more options in Windows 10. Designed to record screen in Windows 10 or 11, this product provides the best service to record high-definition video without lag. It is better than Game Bar because it can record Windows 10 screen in high quality.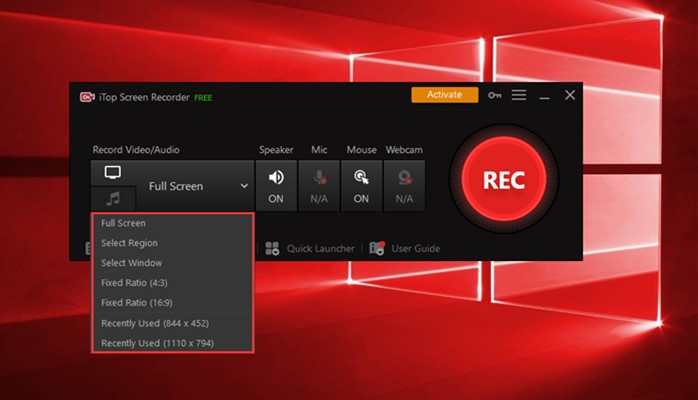 Key Features of iTop Screen Recorder:
Record everything on your Windows 10 screen
You can record what is happening on the screen. It will help you solve the problem of how to record Zoom meeting, gameplay, Skype video calls, and so on. The quality is not compromised and the recording length is not limited.
Record the screen with sound
When you open the program, you can choose whether to record system sounds, microphones, and mouse clicks. All sounds can be fully recorded.
Record the screen dynamically. This screen recorder provides 4 options for you to select the screen area you want to record (full screen, specific area, fixed ratio (4:3 and 16:9).
Record your screen with the highest 4K graphics quality
iTop Screen Recorder supports up to 4K screen recording for the best Windows recording needs.
It supports a variety of output and conversion formats
After recording, the video can be saved in more than a dozen formats compatible with mainstream digital devices. Audio can be saved in MP3, AAC and other formats. Apart from that, it also helps you convert your videos to the format you want.
You can edit the video after recording
iTop Recording Program is more than just recording. When you're done recording, click the Edit button to edit your video with basic editing features and save it instantly. Set every frame to your liking.
Record your screen without restrictions
iTop screen recorder allows you to record your screen without time limit. It is also the best screen recorder for computer without watermark.
Concluding Remarks
If you are looking for a screen recorder Windows 10 for the purpose of making great screencasts, then iTop Screen Recorder is your best bet. It works with all versions of Windows and allows you to record high-quality videos without spending a dime. Record your screen on Windows 10 for free now and share content with other users.