Who does not love clothes?
Clothes are not simply just a piece of cloth, they are a part of your personality. How a person chooses to dress mostly describes their opinions and thoughts, all in a good way. Some people choose their clothes by design, colour or comfort. Whereas some people choose their clothes simply because they see them, like them and bought them.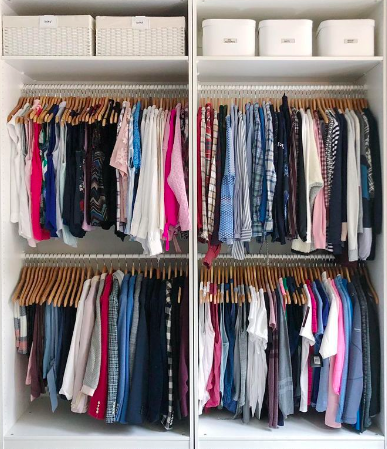 In the blog below, let's see the top 10 clothing brands in the USA catering to all types of audiences.
1. Carhartt
Carhartt is an American workwear brand that achieved fame in the late-20th century counter-culture. It was created in Dearborn, Michigan in 1889 by Hamilton Carhartt. The company began by creating tough-wearing clothing for manual labourers out of its distinctive duck canvas. Over time, it evolved into a natural supplier to Detroit's auto factory employees. As well as blue-collar workers across the USA. Carhartt has developed dramatically in the fashion market since then, becoming one of the major streetwear brands.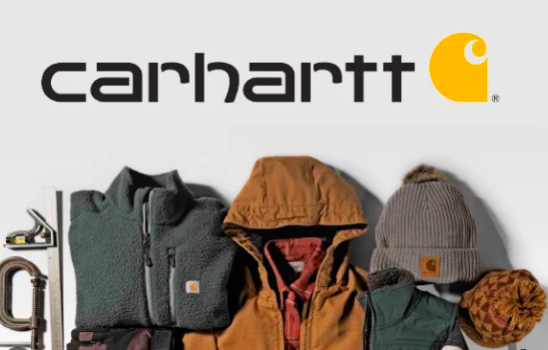 2. BODE
Emily Bode's designs fascinated us. The New York-based designer has become a fixture in both our closets and our Instagram feeds. BODE, her namesake label, has and continues to establish a devoted following around its reused materials and antique textiles. They believe in making apparel that feels romantic, looks timeless, and extremely wearable. Today, thanks to its regular stream of "new-vintage" clothing, BODE continues to rack up prizes and cosigns from fashion icons. It is without a doubt one of our favourite American brands of the last decade.
3. Levi Strauss & Co.
Levi's is another iconic American brand woven into the fabric of the country. It was created in 1847 in San Francisco by German immigrant Levi Strauss. Denim was purely a worker's cloth at the time. Strauss offered a number of technical upgrades to denim jeans. They have since become standard, such as metal rivets to reinforce stress spots on the pants. Levi's quickly became an iconic brand in American youth and counter-culture, where it has remained ever since. Denim jeans found capital in rising cultural movements. For example, the free love movement and rock'n'roll throughout the 1950s and 1960s. Not bad for a guy from a small Bavarian town.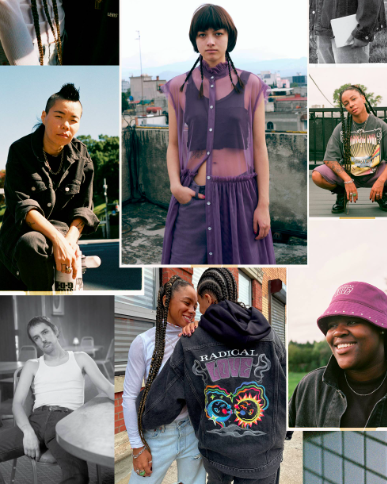 4. The North Face
The North Face, another legendary American outdoor brand, was launched in San Francisco in 1966. Its name is derived from the fact that the north face of a mountain is often the hardest to climb. The North Face has specialised in manufacturing heavy-duty gear and equipment. Especially for the most demanding outdoor activities for the past 50 years. They are best known for their waterproof and insulated jackets, as well as a large range of mountaineering and camping equipment. The North Face has gained enormous popularity in the streetwear scene as a result of its practical appeal in chilly northern cities such as New York and Chicago, as well as numerous high-end collaborations with major brands.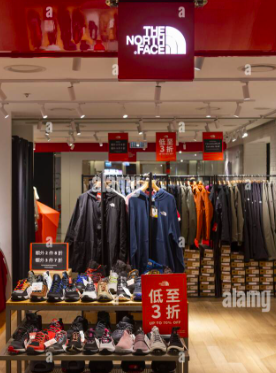 5. Nike
No brand encapsulates American sportswear quite like the Swoosh, a trademark so large that you'd be forgiven for overlooking it. Blue Ribbon Sports (NIKE) was founded in 1964 by Phil Knight and Bill Bowerman as a wholesaler of Onitsuka Tiger products before expanding into its own apparel in 1971. The company quickly gained a large portion of the American sportswear market thanks to a wave of excellent marketing initiatives. Nike caught the American spirit of tenacity and determination when they launched their now-legendary 'Just Do It' tagline in a 1988 campaign. The brand has accomplished so much in the 30 years since then that it would be impossible to summarise in a single paragraph. Simply said, there would be no Nike.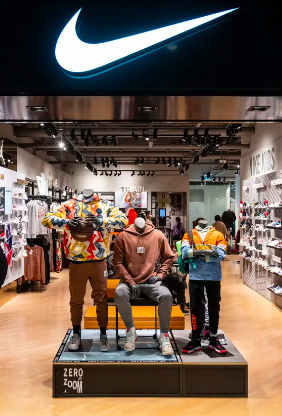 6. Polo Ralph Lauren
Polo Ralph Lauren, which is celebrating its 56th year, was started by 29-year-old Ralph Lifshitz in a single-drawer "showroom" in the Empire States Building. His mesh cotton polo shirts, embroidered with a Pony logo chest symbol, would become one of his brand's defining pieces in the years that followed, while his label's sophisticated blend of Ivy, prep, and country club designs would come to define the classic all-American man. Ralph Lauren became embedded in our collective consciousness as a worldwide image of American affluence and good living, whatever form that living might take, as the label's Polo Sport and Snow Beach sub-lines gained prominence in the hip-hop world owing to the likes of Raekwon of Wu-Tang Clan.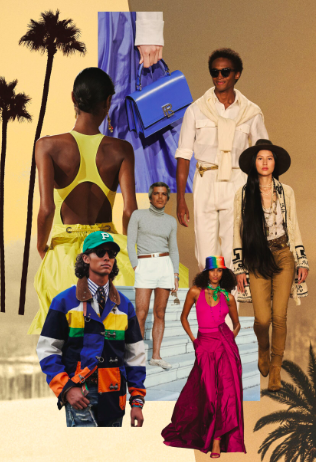 7. Noon Goons
SoCal is Noon Goons, and Noon Goons is SoCal. Kurt Narmore founded the streetwear brand in 2016 to reflect the punk, hip-hop, surf, and skateboarding cultures that have influenced and continue to affect Los Angeles. To date, it is one of the only apparel labels capable of fusing these divergent cultures in an interesting, refreshing, and, most importantly, true way. The phrase "Noon Goons," coined by Narmore's mother, refers to the tourists who swarm to Cali's surf-friendly beaches in the afternoon, long after the residents have left for the day.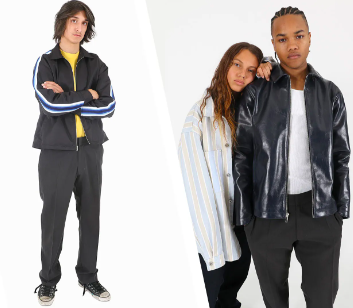 8. Supreme
Supreme's role in bringing American streetwear to the global stage is unmistakable, but its golden formula is founded in many of America's most iconic businesses, whether workwear, fashion, or otherwise. Supreme has come to epitomise the concept of 'downtown cool' since its inception in 1994, but its identity represents much more than just New York skaters, combining styles as diverse as prep, surf, punk, hip-hop, metal, military, work, and more into a singular, all-American youth aesthetic against a backdrop of the country's most iconic bands, artists, filmmakers, and more. It has become an institution for American cool.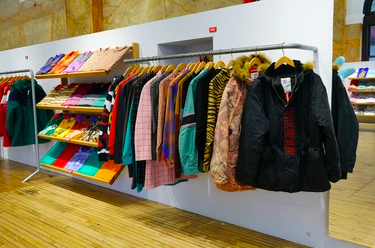 9. Dickies
Dickies, which is now in its 96th year of operation, began in Fort Worth, Texas, as an outfitter for employees in a variety of trades, including mechanics, construction, farming, and factory labour. However, the brand has garnered surprising street cred throughout the years, notably near the end of the twentieth century, when emerging subcultures on both sides of the Atlantic, such as graffiti writers, skaters, ravers, and bands, cosigned their tough and economical items. Dickies is now a go-to brand for skateboarders and anyone else seeking a tough pair of trousers.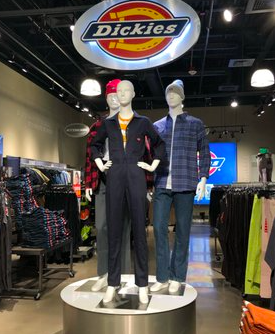 10. Thom Browne
Thom Browne, who launched his eponymous fashion company in 2003, symbolises the newer generation of American fashion designers. Browne collaborated with Brooks Brothers as a guest designer in 2006, and his suits and ready-to-wear lines became firm favourites for various celebrities. Nonetheless, Browne is noted for a variety of design hallmarks, including his trademark shrunken suit' style. Generally, it features extra-short trouser legs and jacket cuffs, as well as 4-stripe marks on the legs and arms. His work has become increasingly unusual in recent years, with purses and duffle bags shaped like dogs, whales, and steam vessels, as well as embroidering strange designs into his textiles. In many ways, combining red, white, and blue with colourful caricatures and motifs, in many ways, his clothes are an American fairy tale.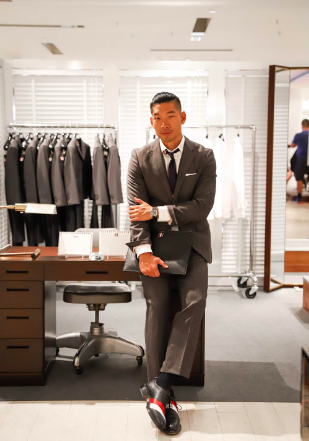 Conclusion
Creating a comprehensive list of American fashion brands would be impossible. So here's your summary of the clothing labels that represent Americana, in any of its most poignant forms.
FAQ
Q1. Which brand clothing is the most popular in the USA?
Nike
Adidas
Levi Strauss & Co.:
Ralph Lauren
Calvin Klein
Tommy Hilfiger
Q2. Which brand of high end hunting clothing is made in USA?
FORLOH | 100% Made in the USA | Hunting & Outdoor Clothing & Gear.
Q3. What women's clothing brands are made in the USA?
Avocado
LACAUSA
MATE the Label
Harvest & Mill
All American Clothing