While IKEA is the leader in the business, still buying a new mattress is a significant investment in your sleep health so it's important to have a good budget for it. The budget for a high-quality mattress will usually range from $1000 to $1,700. With this budget, you should be able to buy a great mattress that is comfortable, supportive, and will last for a long time.
Below are the top 10 mattress companies to your rescue! Find your perfect mattress today by choosing any of the mattress companies below.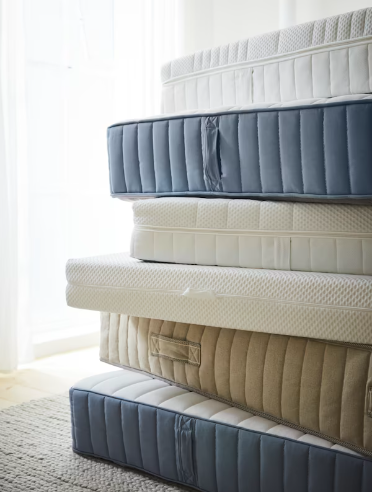 1. Puffy
Recommended by Consumer Reports, the versatile construction of the Puffy Lux comes through with 'Very Good' support for nearly every size and style of sleeper. We've tested the Lux in different sleep positions to determine the level of comfort. In addition to comfort, sleepers experience less back pain and feel relief with Puffy's body-adaptive Plush Dual Cloud Foam. We found the mattress to be extremely comfortable and provided great full-body support for side sleepers and back sleepers.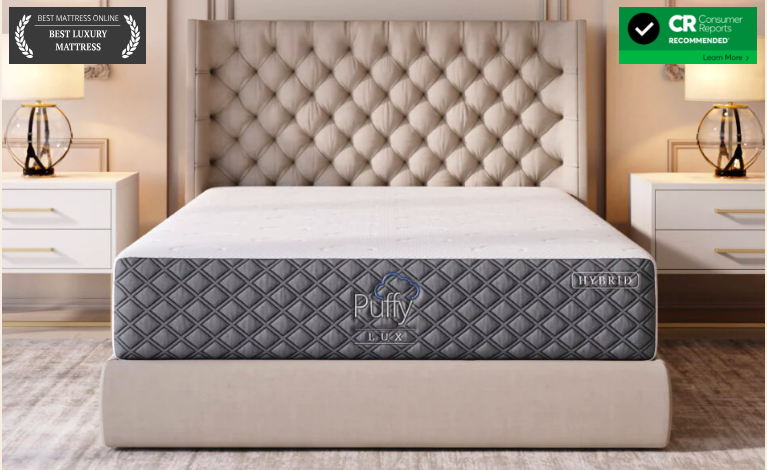 If you're searching for that top-of-the-line mattress without breaking the bank, there is no better option than the Puffy Lux. With its one-of-a-kind design, durable support, and exclusive contour layers, the Lux takes everything great about the traditional hybrid mattress to the next level.
2. Tempur-Pedic
Designed for those who sleep hot, the Tempur-Breeze is a premium mattress that features state-of-the-art cooling technology. The mattress aims to deliver a cooler sleeping experience by dissipating heat and providing enhanced airflow. Our tests found that the Tempur-Breeze offered excellent support and pressure relief for a variety of sleepers, particularly side and back sleepers.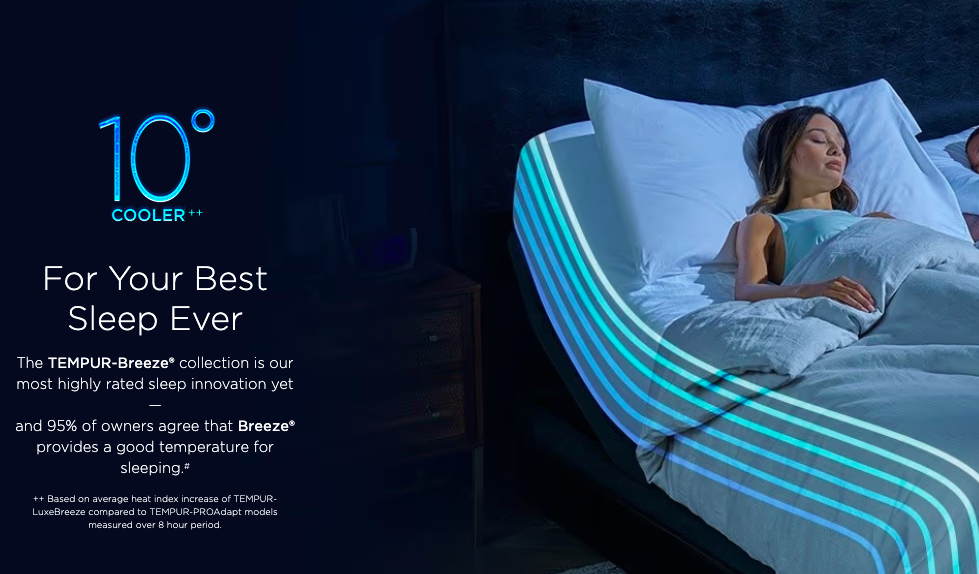 If you're looking for a mattress that provides a cooler sleeping experience, the Tempur-Breeze is an excellent choice. Although it comes with a higher price tag, its quality materials and construction make it a worthwhile investment for those seeking a cooler night's sleep.
3. Sleep Number
There are few names with as much weight as Sleep Number when it comes to premium mattresses. The Sleep Number 360® i8 is one of five mattresses in Sleep Number's Smart Bed Series and possibly the softest. It is an adjustable air bed that adapts to your every movement, but the comfort it provides is outstanding.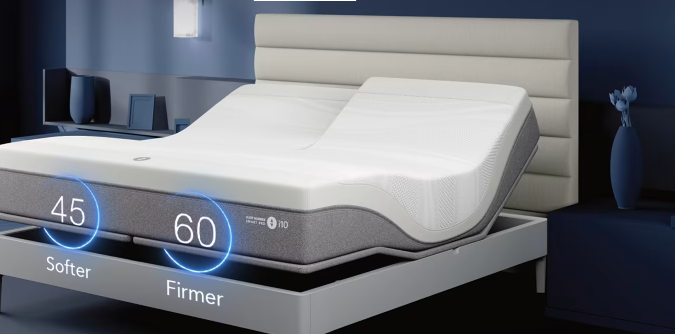 The i8 comes with SleepIQ® technology, which uses sensors inside the bed to track your breathing, heart rate, and movements. Some of the bed's most prominent downsides include it's being vulnerable to tech defects and how it handles our furry friends. Lightweight animals, like cats, won't be much trouble but heavier animals like dogs can disrupt the sensor.
4. Leesa
The aim of the Leesa Legend mattress appears to be to offer a higher quality of fast and easy bedding. With multiple memory foam layers and recycled materials, does the Legend meet those expectations? We found that the Leesa Legend does bring a lot to the table to warrant the luxury label and price tag.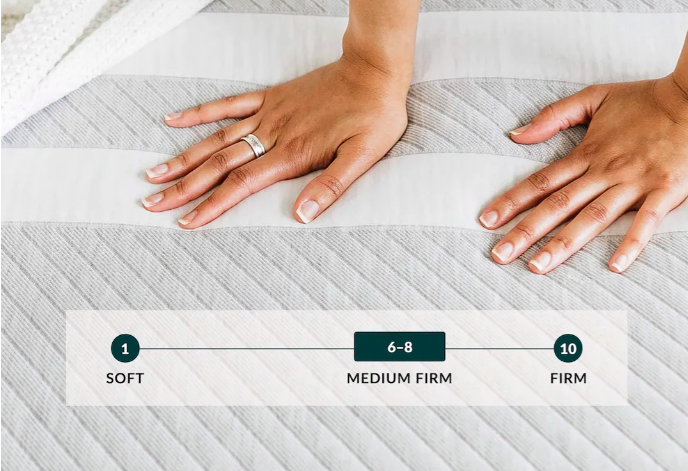 The well-designed memory foam layers are ideal for light and average-weight sleepers in different positions but heavy sleepers may want to look for a firmer option. This mattress offers a decent level of comfort, especially to side sleepers with the lower zoned support layer. In terms of pressure relief, we would recommend this option for those with shoulder pain.
5. Purple
The Purple RestorePremier is the latest model of Purple mattresses. It performs exactly as you would expect a luxury mattress to perform, which is the bare minimum considering the near $3,000 price tag. This mattress provides enough support for light and average-weight sleepers, but may not support heavy-weight sleepers properly.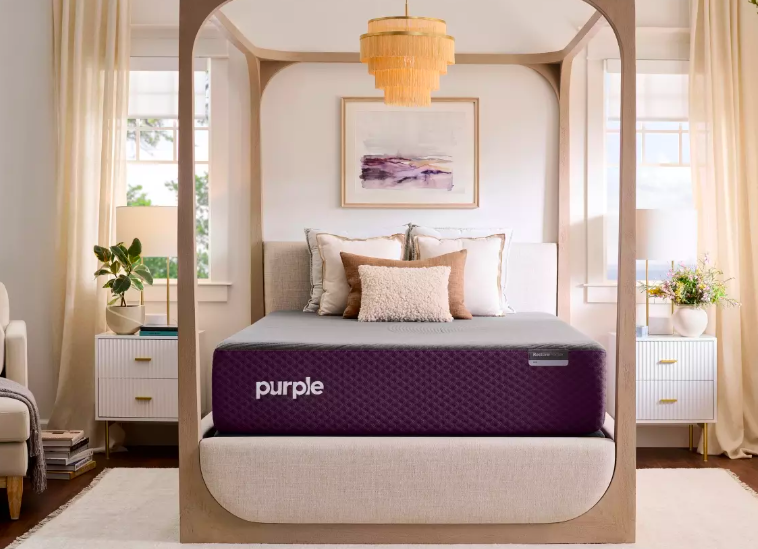 The thick layer of GelFlex™ Grid is a marvel when it comes to comfort and it does a good job at pressure relief, especially with back and shoulder pain.
6. Amerisleep
The AS5 model is considered the most luxurious mattress from the Amerisleep line. However, they've decided to take a different route with the AS5 and look to perfect the soft mattress for lighter sleepers everywhere. We've tested it and confirmed that the AS5 outsleeps every model of Amerisleep that has come before it if you like softer mattresses.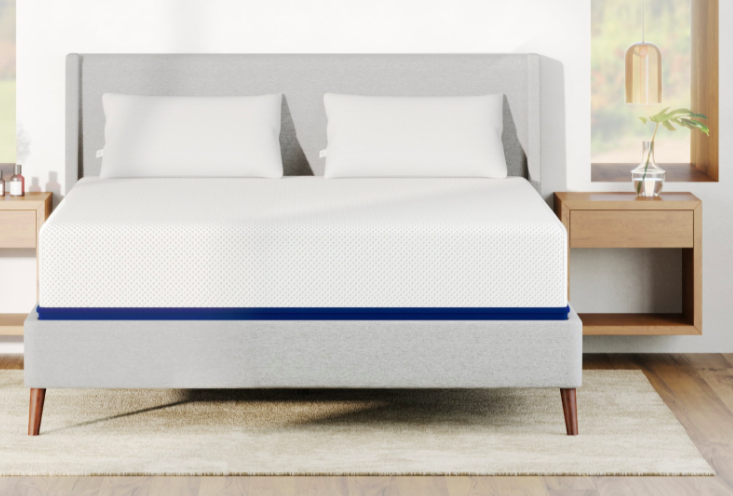 While we definitely have some fans of softer mattresses here, those that need a more supportive firmer mattress may feel the AS5 is just too soft. We found that the mattress adapted quite well to any changes in posture or position and the multiple foam levels certainly do their job.
7. Helix
The Helix Midnight Luxe is the most popular option in the Luxe line. It is recommended for side sleepers as it targets pressure points like the shoulders and hips due to its zoned lumbar support and pocketed coils. We were pleased with the responsiveness of the mattress and the way it reforms to meet new sleeping positions.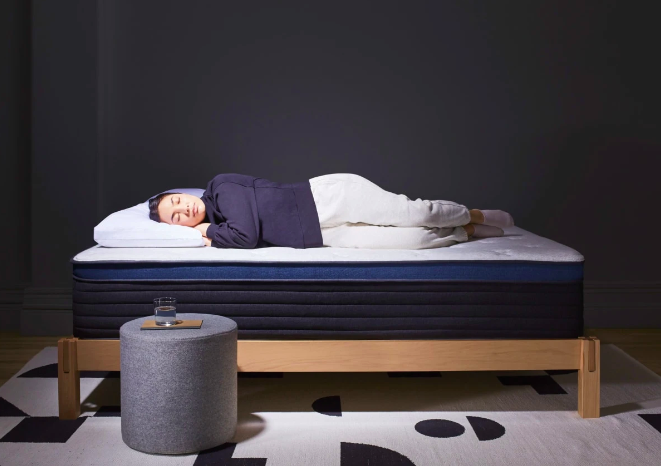 While the Midnight Luxe proves to be a good improvement over Helix's previous midnight models, it all comes down to how sleepers will adjust to the firmer pillow-top layer.
8. Saatva
The Solaire Adjustable Mattress is one of Saatva's speciality mattresses. The air mattress features vulcanized air chambers that are used to adjust the firmness of the mattress. It has 50 precise firmness settings on both sides, making it great for couples because the dual air chambers eliminate motion transfer and allow for customized comfort.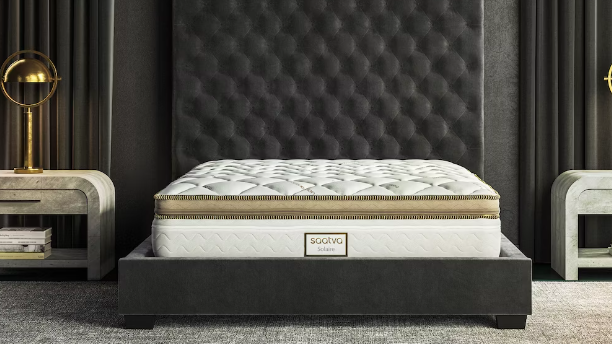 The latex and foam layers contour to the body for pressure-point relief and unique lumbar support. Using individual remotes, you can adjust the firmness on both sides.
9. Dreamcloud
The DreamCloud Premier Rest is the plushest mattress from the DreamCloud collection. This mattress is similar in build to the DreamCloud Premier but the luxury cashmere-blend cover has a high-loft memory foam pillow top for extra cushioning.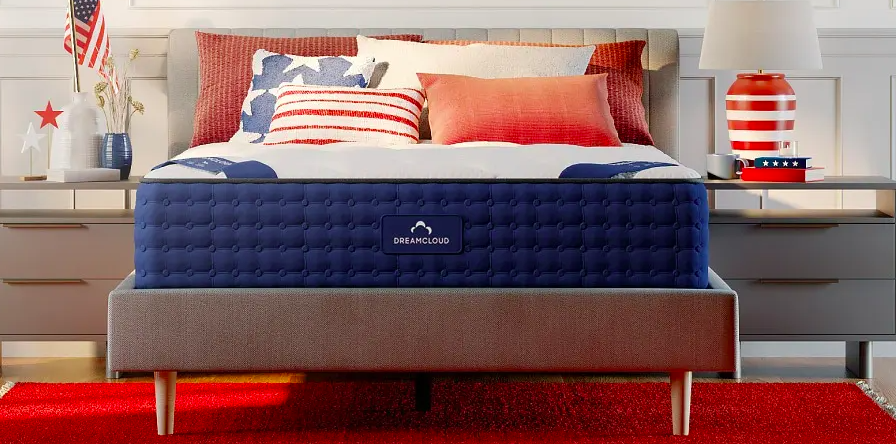 The pillow top works with memory foam layers to gently cradle the body for comfort at every angle. But it offers little aid to heavy sleepers. Overall, the DreamCloud Premier Rest is a comfortable mattress but we wouldn't recommend it for heavy sleepers or stomach sleepers looking for firmer comfort. The price is good for its plush comfort and worth a try, especially for light sleepers.
10. Nectar
Similar to the rest of their mattresses, the Nectar Premier Copper is an all-foam mattress, but it has more advanced cooling technology. This design offers contouring to your personal sleep postures. While this is great for more sensitive sleepers, we found the lack of structure to be a bit of a downside. It has the traditional memory foam comfort, but it can be too soft for heavy sleepers or stomach sleepers looking for more support.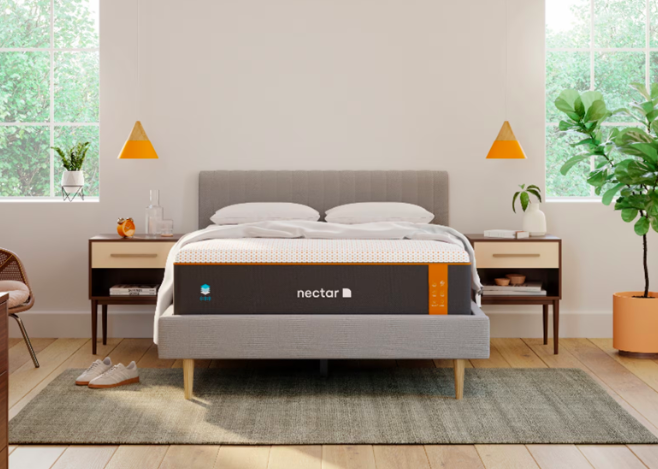 For transparency, we must note that Nectar has had FTC charges due to claiming its Chinese-made mattresses were "Assembled in the USA". And for heavy back sleepers, this mattress could be a dream. For lighter alternative sleepers, the memory foam gel could prove to be a bit unpleasant.
Conclusion
Buying a mattress with a lifetime warranty is the safest option. Because the mattress will be protected for as long as you're sleeping on it. The warranty protects the product against defects in craftsmanship or any physical flaws. Hence, so you can either exchange the product or get the issue fixed during the warranty period. Additionally, a lot of brands offer lengthy trial periods so you can test your mattress before committing to it.
FAQ
Q1. what is the best mattress brand for back pain?
According to Sleepopolis, the best orthopedic mattress for back pain is the DreamCloud Premier. 
Q2. What is a hybrid mattress?
A hybrid mattress is a multi-layered bed that combines memory foam, latex, or gel along with an innerspring system. 
Q3. How long does a mattress last?
The average lifespan of a mattress is 7 to 10 years.
Q4. Which is the best brand of Mattresses?
Duroflex Mattresses
Flo Ergo Gel Memory Foam Mattress
Kurlon Mattresses
The Sleep Company Smart GRID Luxe Mattress
Q5. How wide is a queen mattress?
A queen size mattress is 60 inches wide by 80 inches long.