When it comes to accessorizing, watches are an essential element for both men and women. Not only do they keep you punctual, but they also add a touch of sophistication and style to your outfit. There are numerous watch brands in the USA, each with its own unique style, features, and price range.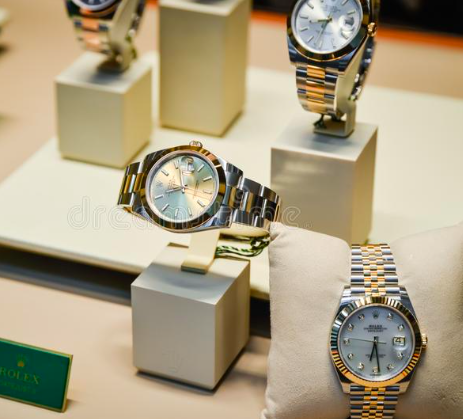 In this blog post, we will explore the top 10 watch brands in the USA that are worth investing in.
1. Rolex
Rolex is a Swiss watch brand that needs no introduction. Founded in 1905, Rolex is one of the most renowned luxury watch brands in the world, known for its precision, durability, and timeless design. Rolex craftsmen use the finest materials to craft watches that combine style and functionality perfectly. Rolex has earned fame for its quality control, as the company tests the watches at various stages throughout development and production. They test and optimize everything, from water resistance and shocks to ageing. Superlative Chronometer testing serves as another example.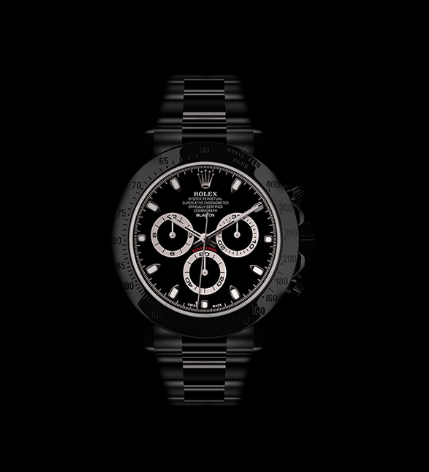 2. Omega
Another Swiss luxury watch brand is Omega, which has been around since 1848. People often associate these watches with sports and adventure due to their precision and accuracy. Omega has also made a name for itself in the space industry, having been the official watch of NASA since 1965. In terms of overall accuracy, Omega wins, since they not only make mechanical watches but also quite a few quartz watches. Quartz watches, as we all know, are more accurate than their mechanical counterparts. Rolex, on the other hand, doesn't manufacture quartz watches anymore.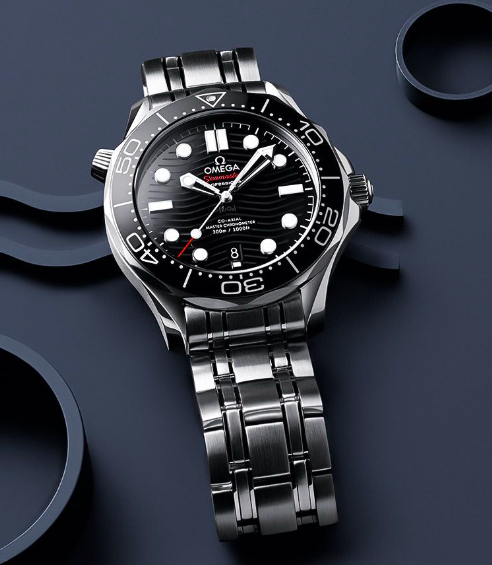 3. Tag Heuer
Thirdly, we have Tag Heuer, a Swiss watch brand that founded in 1860. The watches gain recognition for their precision, reliability, and sporty design. The brand has a long history of sponsoring sports events and people often associate it with the world of motorsports.Through sparking a dialogue between heritage and innovation, TAG Heuer watches blend luxury and high performance. TAG Heuer's exceptional timepieces express the very essence of Swiss watchmaking expertise, combining high standards and excellent know-how.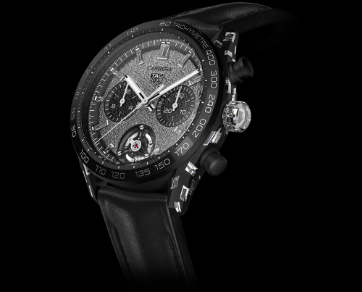 4. Seiko
Fourthly we have Seiko which is a Japanese watch brand that has been around since 1881. Seiko watches earn recognition for their precision and affordability, making them an excellent option for anyone seeking a reliable watch that won't break the bank. Currently, Seiko is also among the few watch brands that produce their own quartz movements. They possess a pleasing aesthetic, boast rock-solid movements, and originate from one of the world's most highly regarded brands in horology. But most importantly: they are affordable. But where do you start? There are hundreds of Seiko 5 watches out there, and it might take you ages before finding the ones that look the best.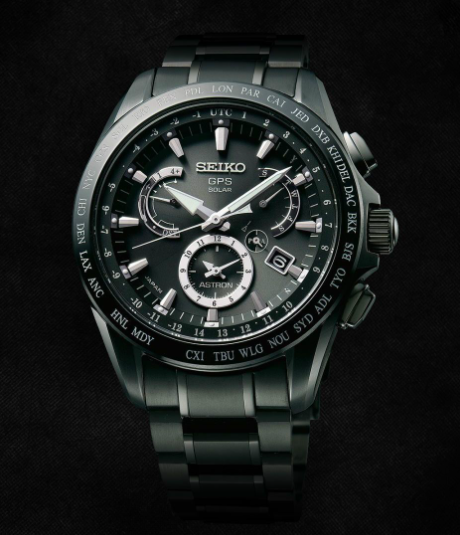 5. Citizen
On the fifth spot, we have Citizen, another Japanese watch brand that has been around since 1930. People know Citizen watches for their precision, durability, and eco-friendliness. This luxury watch brand, Citizen has also made a name for itself in the world of sports, having been the official timekeeper of multiple Olympic Games. Citizen is a good watch brand. It makes affordable yet quality, sturdy and accurate watches. It uses premium materials on its watches, including Titanium, steel, mineral crystals, and leather, increasing their appeal, comfort, and durability.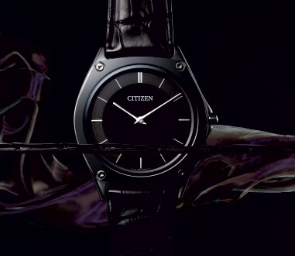 6. Bulova
The watch brand Bulova embarked on its journey in 1875 in the USA. People know Bulova watches for their precision and elegance, which makes them a popular choice for dressier occasions. Bulova holds the distinction of being the first watch brand to air a television commercial and has a long history of innovating within the watch industry. The brand also earns recognition for innovations such as its 1960 Accutron tuning fork-based technology (which inspired Bulova's logo) and its high-accuracy quartz movements, which have consistently been part of its identity. Today, Bulova produces watches in significant quantities, often targeting the relatively budget-conscious market.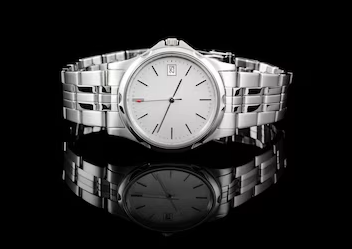 7. Timex
Timex, an American watch brand with a history dating back to 1854 in the USA, produces watches known for their affordability and durability, making them an excellent choice for everyday wear. Notably, Timex actively manufactures a wide range of stylish and functional watches for sports and outdoor activities. The company supports its products with good customer service, fostering customer loyalty and encouraging repeat business beyond the reach of a mega-advertising campaign. The company recognizes the danger of complacency in any business and, instead of relying solely on name recognition or past success, Timex stays current with the latest trends. By keeping pace with technology, Timex establishes a firm foundation for the future.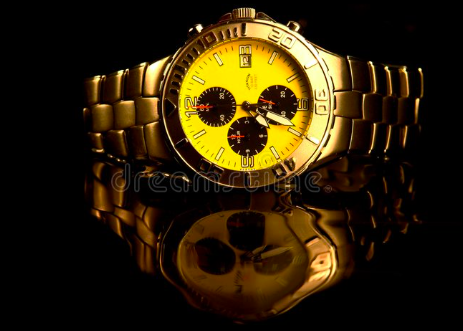 8. Movado
Movado, a Swiss watch brand founded in 1881, produces watches known for their minimalist design and high-quality craftsmanship. The brand actively cultivates associations with modern art and has engaged in collaborations with numerous artists and designers over the years. Recognized today for its iconic Museum® dial and modern aesthetic, Movado has earned more than 100 patents and 200 international awards for watch design and time technology, and Movado timepieces are in the permanent collections of museums worldwide.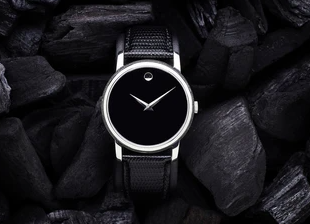 9. Tissot
Tissot is a Swiss watch brand that was founded in 1853. The watches by Tissot as can be seen are known for their precision, style, and affordability. Undoubtedly, Tissot is also known for its association with sports and has been the official timekeeper of multiple international sports events. The brand is from an area of Switzerland that is famed for watchmaking expertise and heritage. This association elevates Tissot to luxury status and emphasises the brand's watchmaking excellence. These factors make Tissot watches very desirable for many collectors.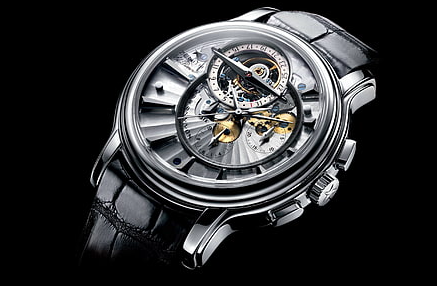 10. Hamilton
Lastly, we have Hamilton a Swiss watch brand that was founded in 1892. Evidently, Hamilton watches are known for their durability and military-inspired design. Hamilton watches have also appeared in numerous movies and television shows, making them a popular choice for film buffs and collectors. Hamilton use high-quality movements. Despite having American roots, Hamilton is a Swiss watch brand. This means that the movements that Hamilton uses in its watches are Swiss made. Swiss-made watches and movements are often considered to be some of the most luxurious and precise in the industry.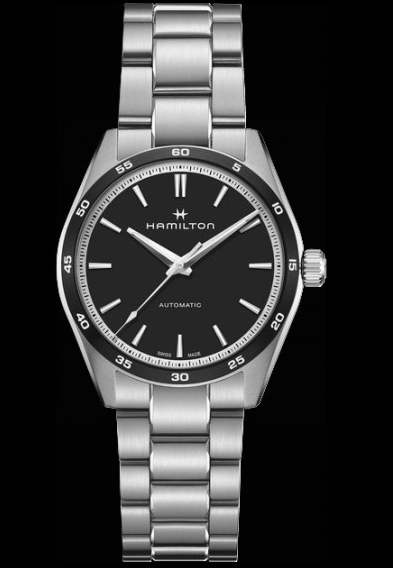 Conclusion
In conclusion, there are numerous watch brands in the USA, each with its own unique style and features. Whether you're looking for a luxury watch or a more affordable option, there's a watch brand out there that's perfect for you. The top 10 watch brands in the USA listed above are all excellent choices that are worth considering if you're in the mood to add to your watch collection.
FAQ
Q1. What are the best watch brands?
Q2. What are the most expensive watch brands?
Q3. What are some good men's watch brands?
Q4. What are good women's watch brands?
Q5. What is the best digital watch brand?
Q6. What is the best brand sport tracking smart watch?