People around you are stressed, lazy, tired or lack energy. This is because most people are addicted to caffeine, and consuming 4-5 cups a day is a usual routine on a daily basis. Apart from that, people depend on coffee for breakfast, meetings, dates, casual get-togethers with old friends, or even consume to lighten up the mood or have something warm to drink.
But have you ever wondered what goes behind the process of making coffee? Have you ever questioned the art of making coffee, or does the gurgling noise from the coffee machine excite you?
All the coffee lovers' minds must have crossed at least once to get their hands on a coffee maker where they can pour hot caffeine as per their need and ease. But which brands are perfect for acquiring as per your budget and requirement?
Sharing a quick guide on brands which are the topmost brands for coffee brands.
Keurig
The K-duo single serve & carafe coffee maker is a versatile addition to your kitchen. It brews both using K-Cup pods and ground coffee. Its thermal carafe keeps the coffee warm for at least 2 hours. The maker allows you to pause between the brewing for 20 seconds to pour the warm coffee as per your need. The sleek design is also an eye-catching element which goes well in your kitchen. You can also pour strong brew by using the strong brew button. It also comes with multiple brew sizes, whether single-use or large gatherings of up to 12. This machine will give you fresh, full-flavoured coffee to enjoy with friends and family.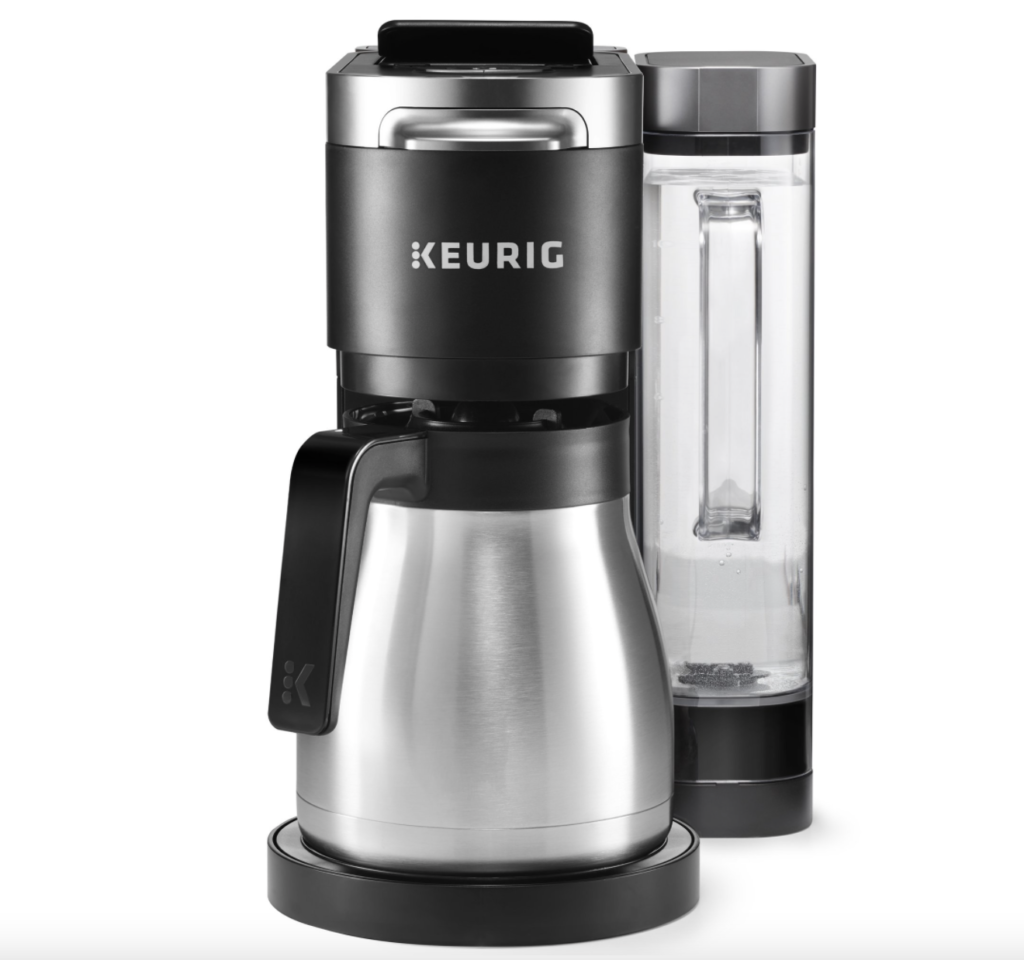 Ninja
It is one of the most recommended brands for coffee makers. It comes with custom brew strength where you can control the flavour from classic to rich. The best part is that it never gives bitter coffee; it is always flavourful and rich. You can serve a small batch of 1 to 4 or up to 12 in a full carafe. You can also prepare a day in advance as it gives a 24-hour brew programme. It comes with an adjustable warming plate which keeps it warm for 4 hours.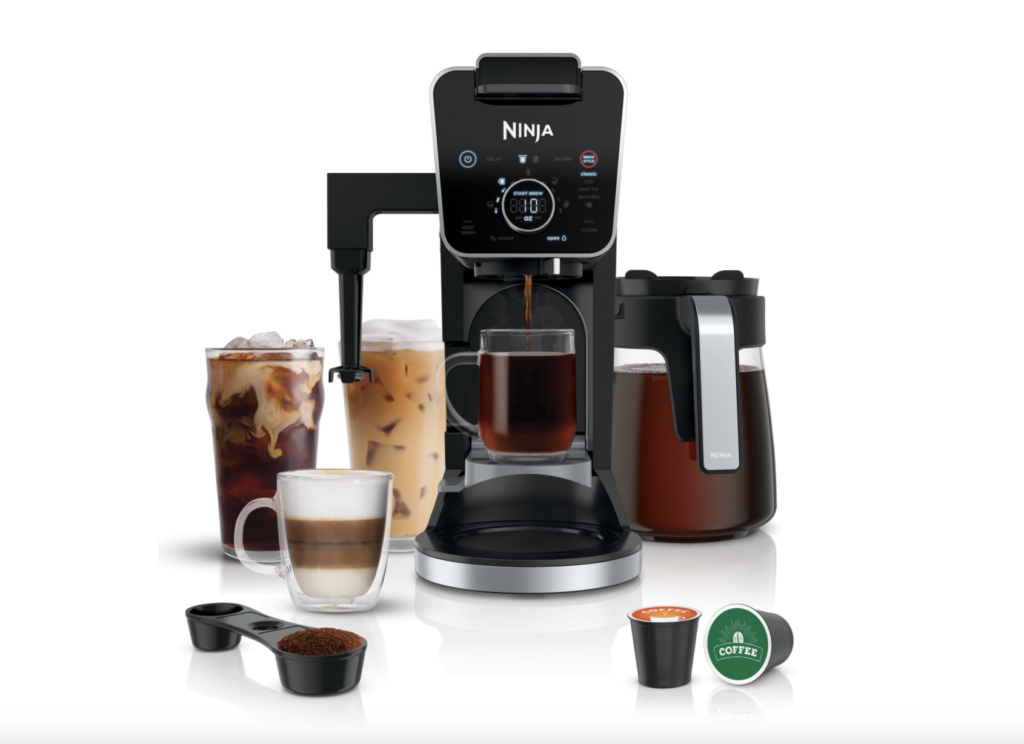 Black + Decker
You can also call it a personal coffee maker. It is perfect for the active life of an individual. It brews a single serving of your favourite coffee. It can fill up to 16 oz large coffee mug, which can be your go-to while travelling to work. It is compatible with coffee grounds and pre-packaged soft pods. It is easy to rinse and clean. The compact design fits perfectly in a small kitchen and apartment.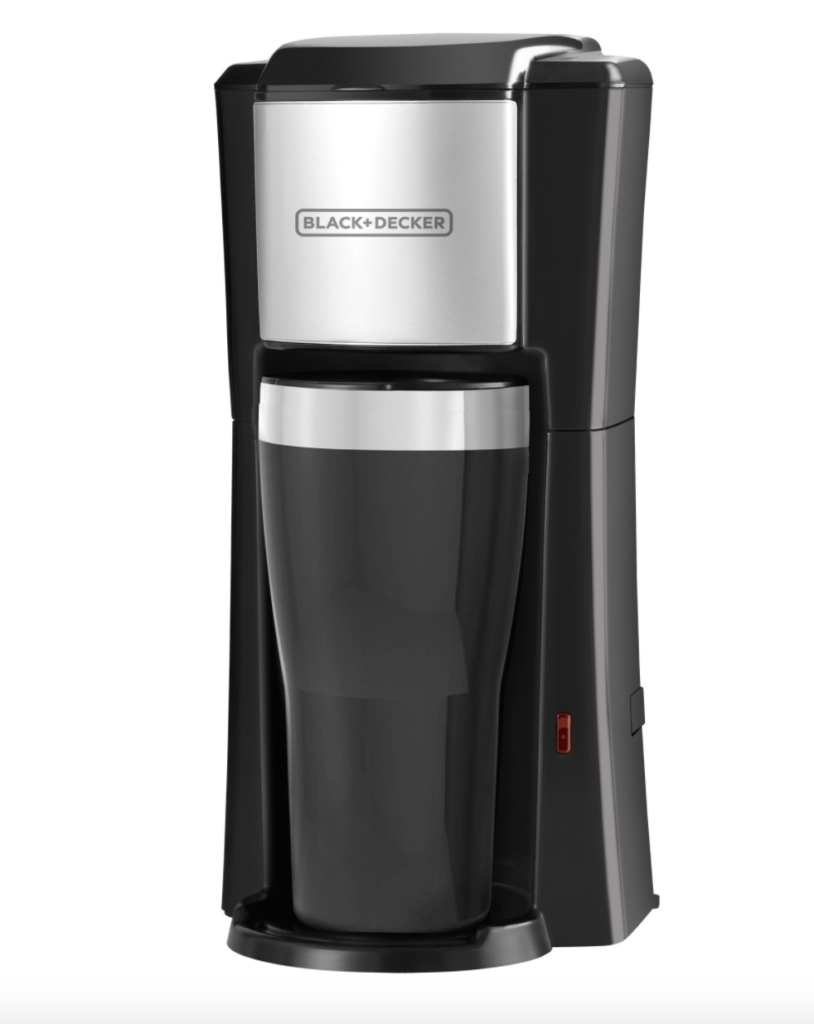 Mr. Coffee
It is a perfect buy for those who love coffee and, more than that, love sharing their coffee. It is a 14-cup dark stainless programmable coffee maker with a strong brew. It can serve up to 14 cups of hot, flavorful coffee at anytime. It also offers a small batch setting that serves up to 1-4 cups of coffee and features a Grab-A-Cup auto-pause to grab your coffee before brewing. It is also easy to rinse and clean.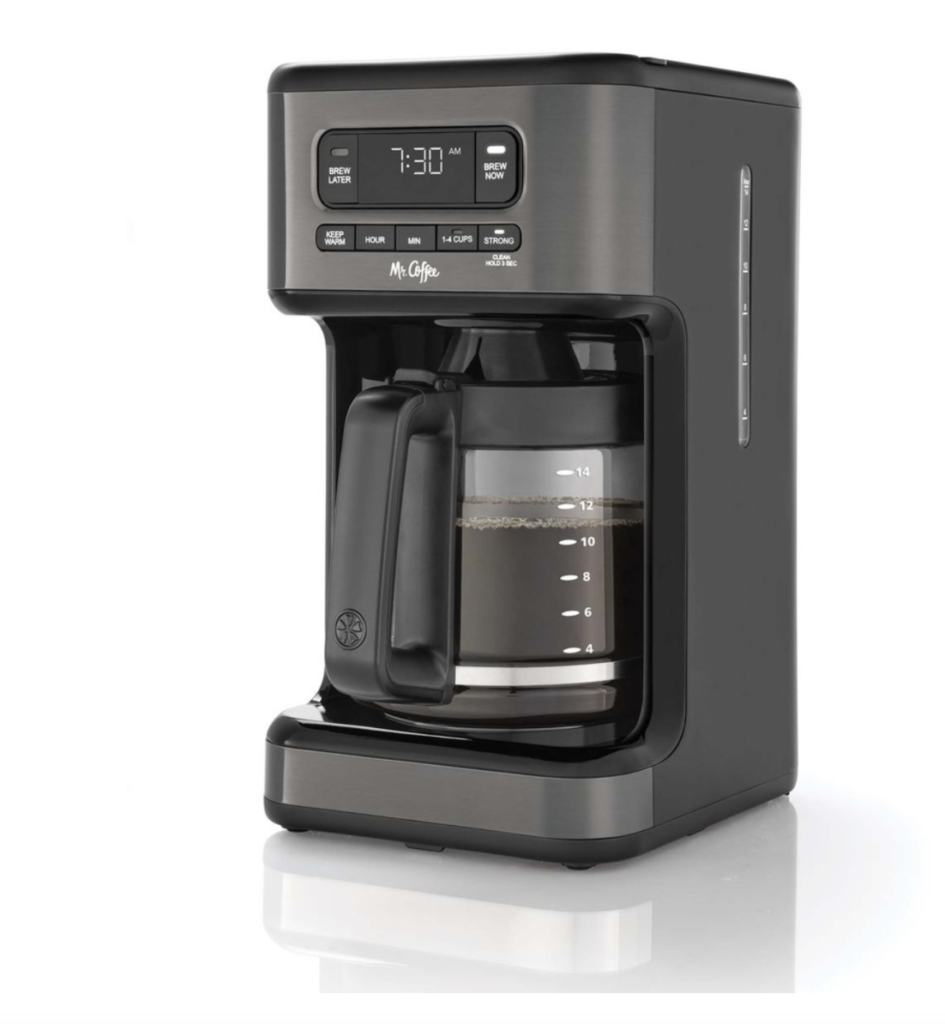 Mainstays
Kick in some coffee with Mainstay's black 5-cup coffee maker. It offers premium quality coffee with mesmerising flavours to avoid the early morning runs to Baristas or Starbucks. Instead, you can enjoy smooth, delicious, strong coffee anytime. It can serve up to 5 cups at a time. It also comes with a removable filter basket, and the simple power on/off button makes it easier to operate.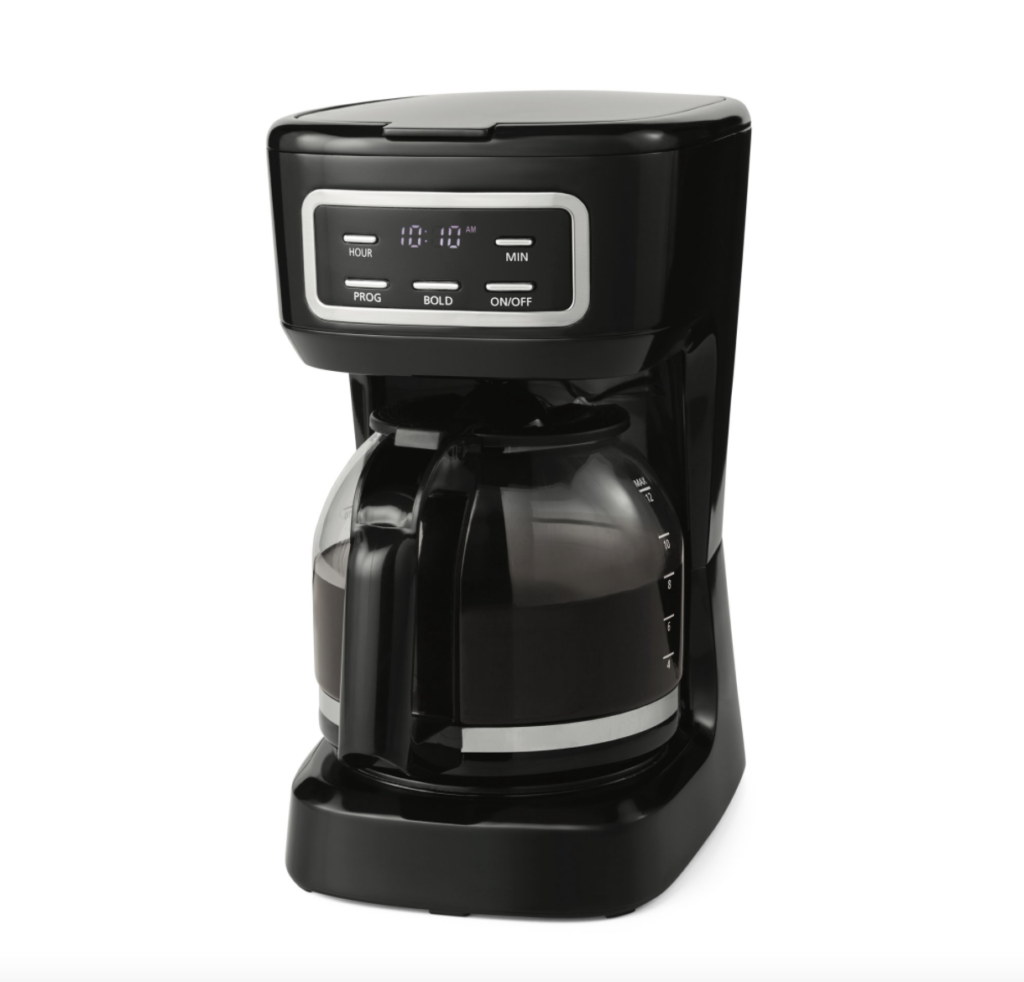 Chefman
Brew like the most flavourful coffeehouse, Barista at your home! The chefman barista pro espresso machine is all you need to get some strong shots at home. This 6-in-1 espresso machine is a game-changer for all coffee lovers. You can get strong single, double shot options or cappuccino or latte as per the mood and need. You can whip up coffee for your family or friends without worrying about constant re-filling. It also has a built-in cleaning feature, so sit back and relax while watching your machine get cleaned.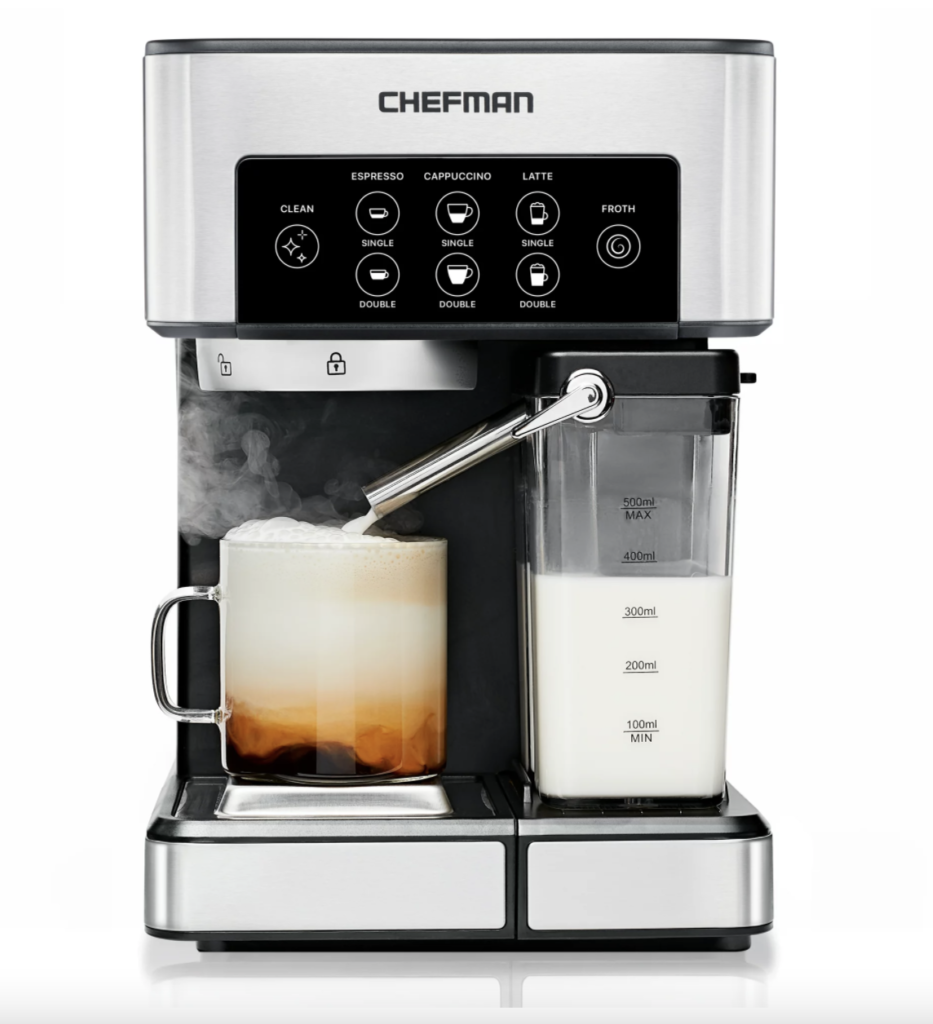 Bunn
It is one the fastest coffee machines in the market, serving up to 10 cups at a time. The Bunn GRB coffee makers keep 70 oz of water hot for a quick brew when needed. Bunn technology allows you to brew a full carafe in 4 minutes, half the time of a typical drip coffee maker. The unique design allows a quick flow of water and prevents the overflow of coffee from the funnel basket. In addition, this brewer comes with a 3-year warranty.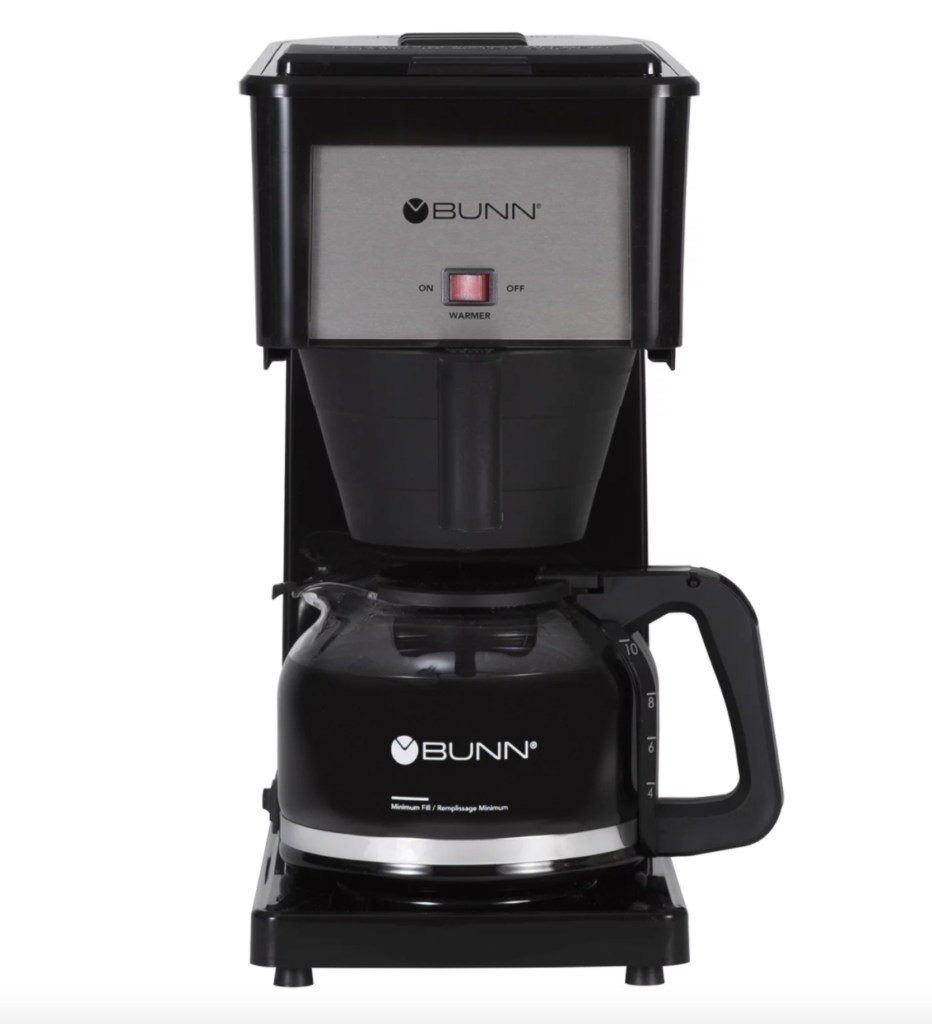 Hamilton Beach
Have you ever thought of waking up to the aroma of freshly brewed coffee? Hamilton Beach Programmable coffee makers offer a 24-hour advanced brewing option. It extracts rich flavours with a hot brewing temperature and cone-shaped filter. It also comes with a pack of 4 cone filters. You can easily clean the glass carafe, the panel and the plate. It automatically turns off after 2 hours.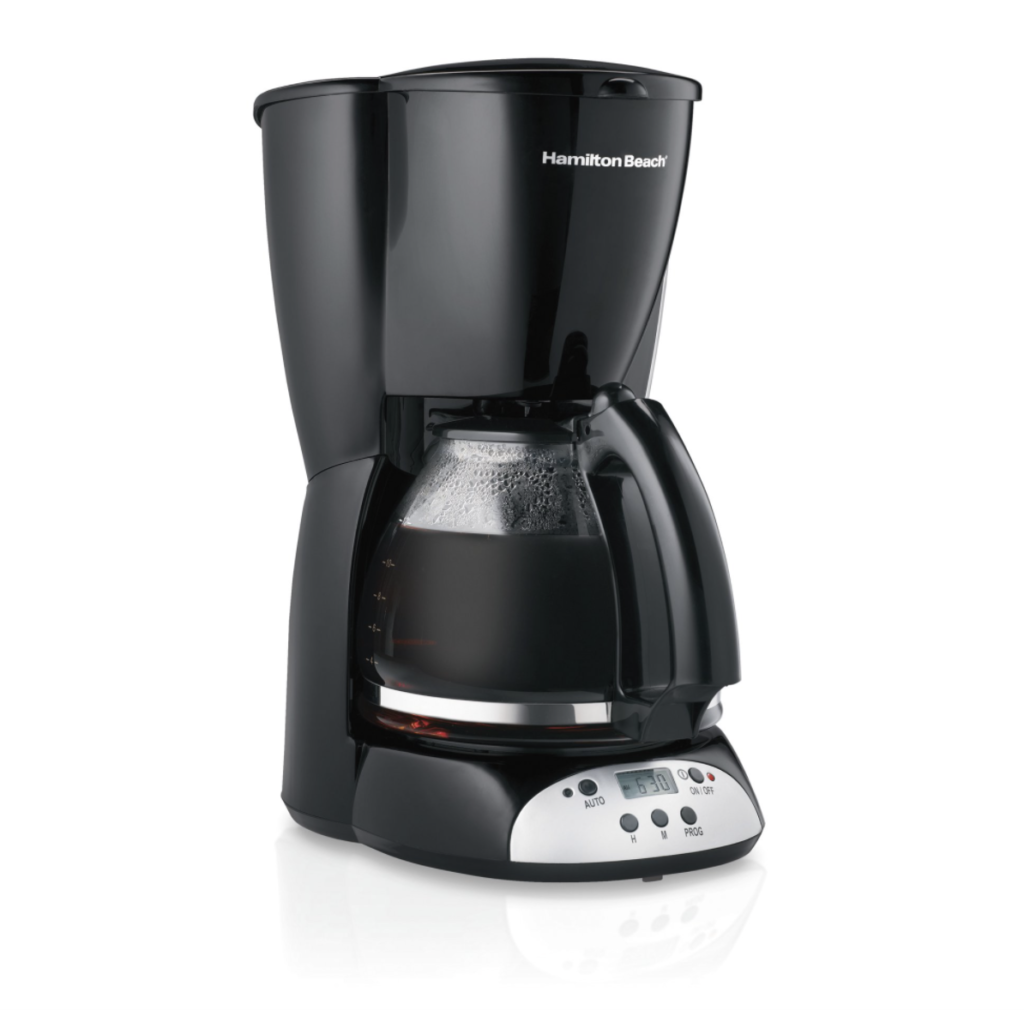 Farberware
The Farberware touch single-serve black coffee maker makes the morning rush and brewing option faster. You can brew either ground coffee or K-pods, as per the ease and need of your mood.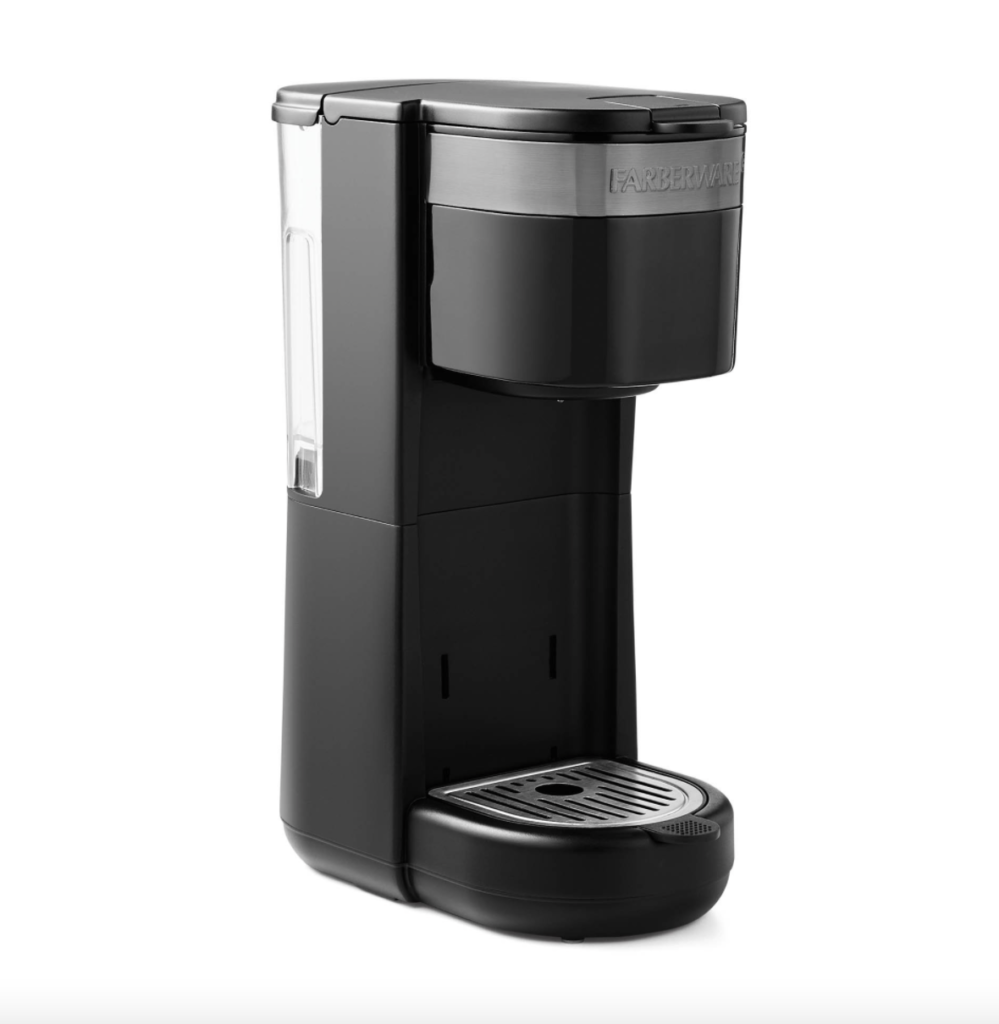 Cuisinart
Cuisinart auto drip coffee maker can serve up to 12 cups on the go. It has an auto-drip coffee maker function, keeping your coffee warm for 2 hours. In addition, it comes with super easy cleaning functions, nylon filters and a coffee scoop.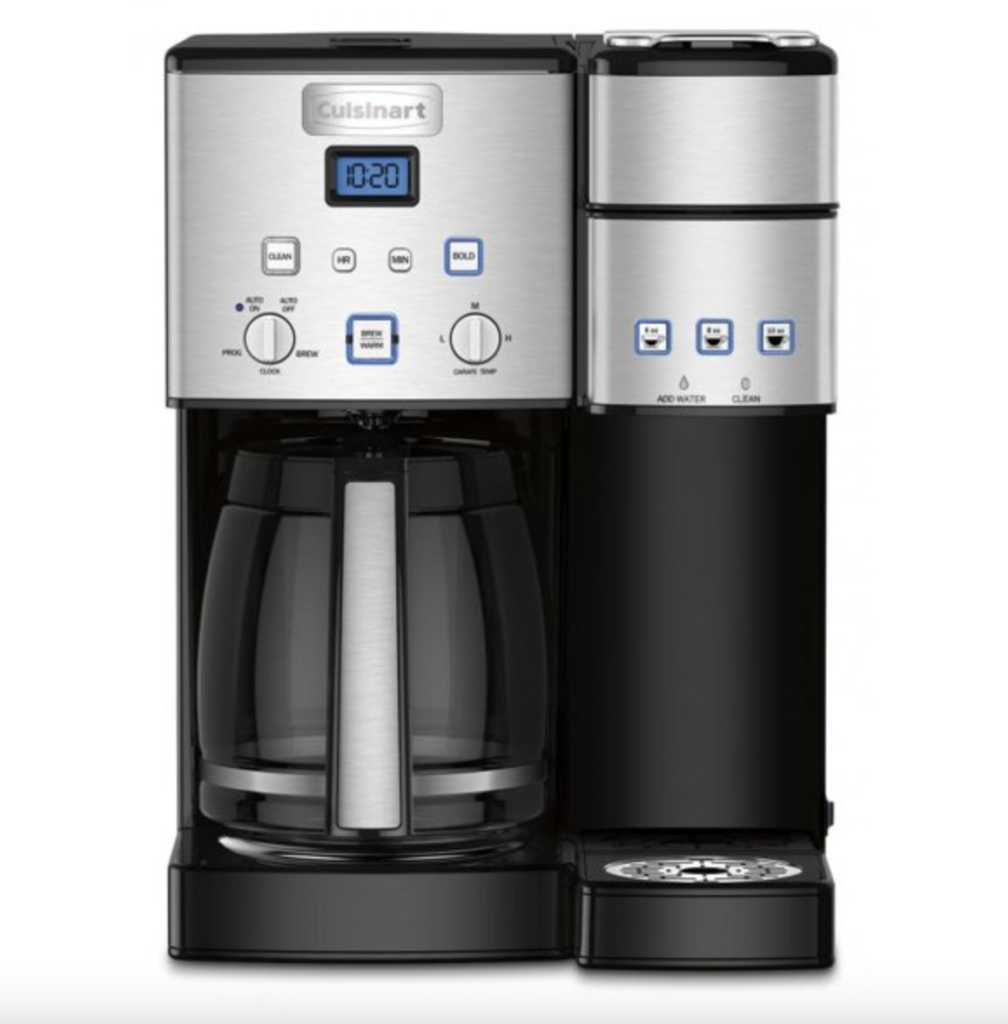 Choose your perfect coffee maker to evaluate the capacity, brewing time and temperature, carafe and automatic features required as per your need. Also, prioritise the type of coffee machine you need, like an automatic drip coffee machine, single-cup coffee maker, programmable coffee maker or manual coffee maker.
Get your hands on these amazing coffee makers and ditch the expensive take-out coffee habits. Instead, enjoy your favourite cup of joe, bring home your friends, dates and family, and share the small, aromatic cup of happiness with them.
FAQ
Q1. What is the best coffee maker brand?
Q2. What brand coffee maker offers a stainless steel heating element?
Q3. What brand coffee maker brews nin less than 10 minutes?
Q4. What is the best brand of 12 volt coffee maker?
Q5. What is the best french press coffee maker brand?
Q6. What brand of coffee maker makes coffee the fastest?
Q7. What brand of coffee maker is best for programable feature?
Q8. What coffee maker brands are compatible with k cups?
Q9. What coffee maker brands have hotwater dispenser?