As a parent, you face the important task of choosing the right brand of diapers for your baby, which can significantly impact their comfort and well-being. With an abundance of options to consider, it can be overwhelming to determine the most suitable brand. In this blog, we will explore the top 10 diaper brands in the USA, highlighting their quality, comfort, absorbency, and overall popularity. By examining these factors, you can make an informed decision and ensure your baby's utmost comfort and happiness.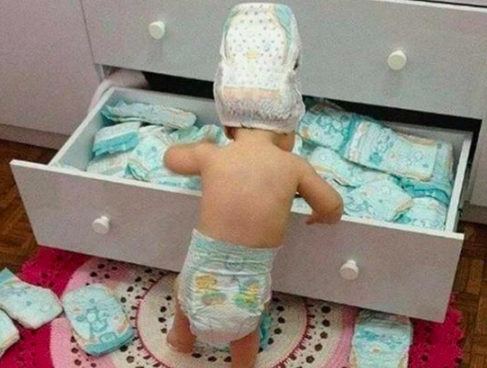 1. Pampers
Pampers, a trusted and widely recognized diaper brand in the USA, offers exceptional comfort and protection for babies. With a range of sizes available, Pampers ensures a perfect fit for babies of all ages. The diapers are crafted with a soft and absorbent material that keeps the baby's delicate skin dry and irritation-free. Pampers also features convenient wetness indicators that notify parents when it's time for a change, making it easier to keep the baby comfortable. Furthermore, Pampers offers specialized options like Pampers Swaddlers, which provide extra care for newborns. In conclusion, Pampers is a reliable choice that prioritizes the well-being and comfort of babies.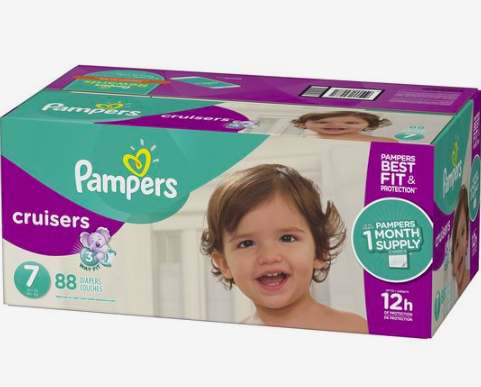 2. Huggies
Huggies, a popular and well-established diaper brand in the USA, offers exceptional quality and a comfortable fit for babies. With superior absorbency, Huggies diapers keep babies dry and minimize leaks. The brand provides a wide range of diaper options, including Little Snugglers, Little Movers, and Overnites, catering to the specific needs of babies at different stages. Huggies also prioritizes the baby's comfort with a flexible and secure fit. Additionally, Huggies offers features like wetness indicators that alert parents when it's time for a diaper change, ensuring the baby's hygiene and comfort. In summary, Huggies is a reliable and versatile choice for parents seeking high-quality diapers for their little ones.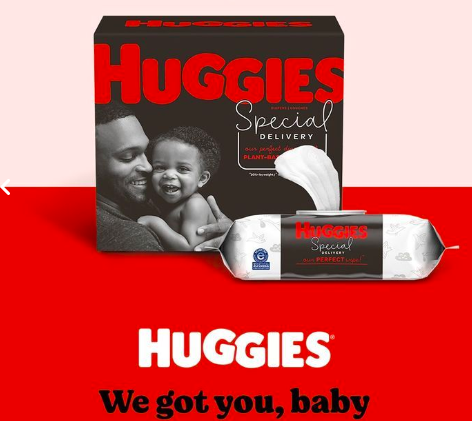 3. Luvs

Luvs, a trusted diaper brand in the USA, is an excellent choice for parents seeking a budget-friendly option without compromising on quality. With their ultra-leak guards and wetness indicators, Luvs diapers offer reliable protection and convenience. The diapers are designed with a comfortable fit and soft, flexible waistbands, ensuring that babies stay snug and comfortable throughout the day. Luvs understands the importance of affordability and provides an economical solution for parents without sacrificing performance. For families looking for a cost-effective diaper option that doesn't compromise on comfort and reliability, Luvs is a reliable brand to consider.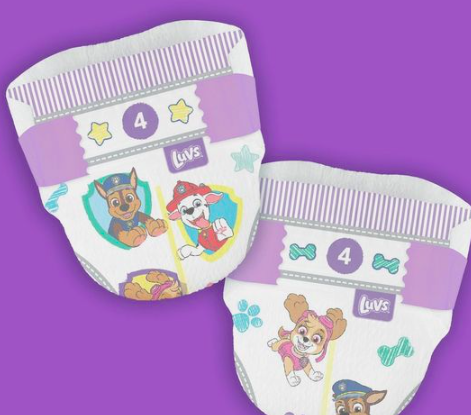 4. Seventh Generation
If you're seeking an eco-friendly option, consider choosing Seventh Generation as a great choice. They manufacture their diapers using sustainably sourced materials and ensure they are free of chlorine, fragrances, and lotions. Despite their focus on being environmentally conscious, Seventh Generation diapers maintain their high absorbency and provide exceptional comfort for babies.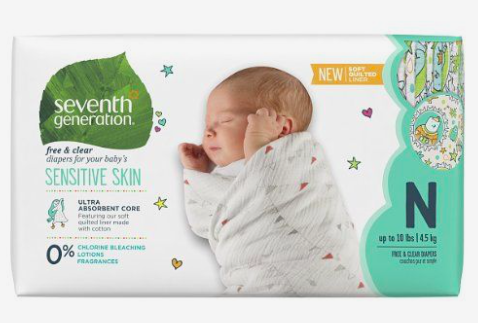 5. The Honest Company
The Honest Company presents another eco-friendly option, offering diapers made with plant-based materials. These diapers are also free of fragrances, lotions, and latex, making them an excellent choice for babies with sensitive skin. The Honest Company ensures a comfortable fit and provides superior absorbency with their diapers.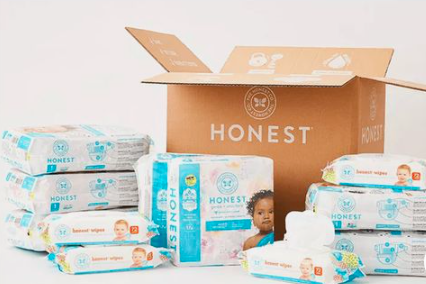 6. Hello Bello
Hello Bello, a rising star in the diaper market, offers a range of high-quality, eco-friendly diapers in the USA. Co-founded by Kristen Bell and Dax Shepard, the brand prioritizes the use of hypoallergenic and chlorine-free materials, providing a gentle and safe option for babies sensitive skin. With their soft and absorbent design, Hello Bello diapers keep little ones comfortable and dry. The inclusion of a wetness indicator allows parents to know precisely when it's time for a change. Hello Bello's commitment to both sustainability and effectiveness makes it an appealing choice for environmentally conscious parents seeking a reliable and eco-friendly diaper brand.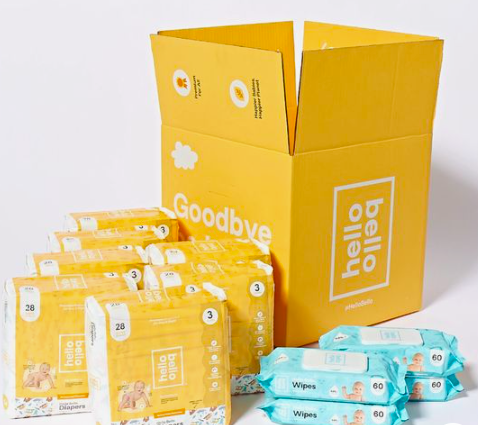 7. Earth's Best
Earth's Best, a renowned diaper brand in the USA, offers a selection of eco-friendly and baby-friendly diapers. Made from plant-based materials, their diapers are free from chlorine, fragrances, and latex, ensuring a gentle and hypoallergenic option for babies with sensitive skin. Earth's Best diapers excel in both absorbency and comfort, providing little ones with a snug and dry experience. With a strong commitment to sustainability, the brand's eco-conscious approach resonates with environmentally conscious parents. Whether it's for daytime or nighttime use, Earth's Best diapers offer a reliable and planet-friendly solution for keeping babies comfortable and protected.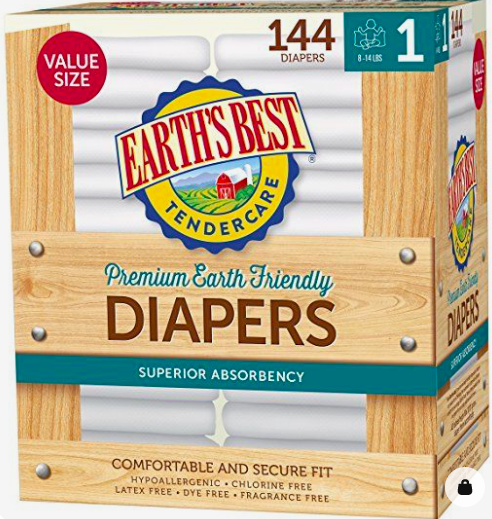 8. Babyganics
Babyganics, is a brand renowned for its emphasis on natural and organic products. They basically, offer diapers made with a plant-based material that is free of chlorine, fragrances, and lotions. Despite their natural focus, Babyganics diapers provide exceptional absorbency and comfort for babies.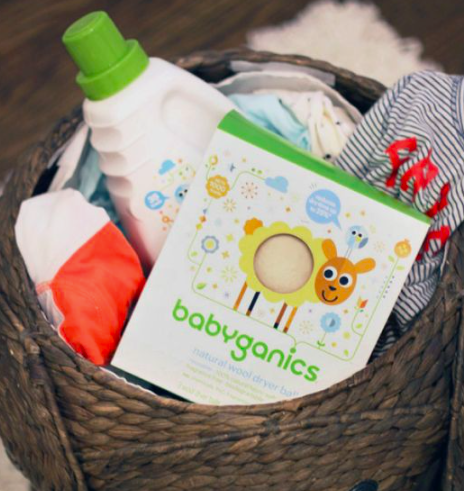 9. Bambo Nature
Bambo Nature, a premium diaper brand, is renowned for its superior quality and comfort. They craft their diapers with a breathable material that is soft and absorbent. Additionally, Bambo Nature diapers are free of lotions, fragrances, and latex. Which significantly, makes them an excellent choice for babies with sensitive skin.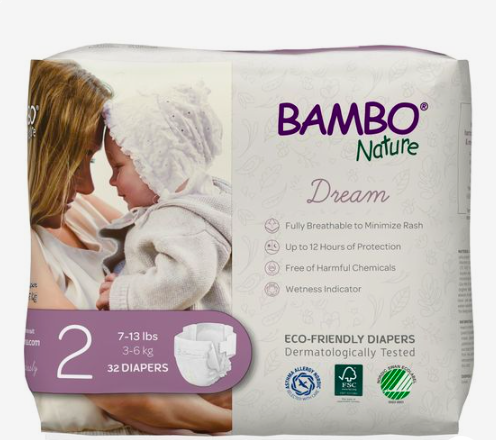 10. Parents' Choice
Parent's Choice, a trusted diaper brand in the USA, offers a reliable and cost-effective solution for parents. With a focus on affordability without compromising on quality, Parent's Choice diapers are a popular choice among budget-conscious families. Their diapers feature excellent absorbency and a comfortable fit, ensuring a dry and snug experience for babies. Parent's Choice understands the importance of providing a value-driven option for parents without sacrificing performance. Whether it's for everyday use or overnight protection, Parent's Choice diapers offer a practical and economical choice that meets the needs of both babies and parents alike.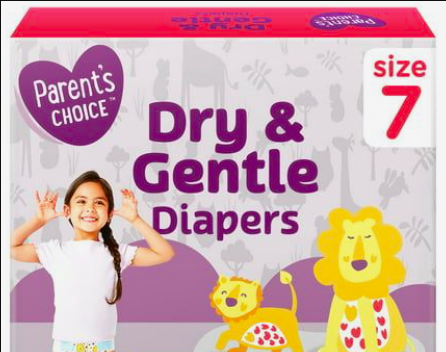 Conclusion
In summary, after examining the top 10 diaper brands available in the USA, it is evident that parents have a multitude of excellent choices to consider. Transitioning from Pampers, a long-standing go-to brand with its soft material and wetness indicator, to Huggies, renowned for its superior absorbency and comfortable fit, showcases the variety available. Moreover, opting for budget-friendly options like Luvs without compromising on quality or selecting eco-friendly alternatives such as Seventh Generation and The Honest Company demonstrates the diverse preferences of parents. Additionally, Hello Bello, Earth's Best, Babyganics, and Bambo Nature offer unique features like hypoallergenic materials, chlorine-free designs, and natural ingredients, catering to babies' sensitive skin. Ultimately, each brand provides reliable options to ensure the comfort and well-being of babies, allowing parents to make informed choices based on their preferences and needs.
FAQ
Q1. Which brand of diaper is most absorbent?
Q2. What is the most expensive diaper brand?
Q3. What diaper brand is best for sensitive skin?
Q4. What are the best cloth diaper brands?
Q5. What are all the different disposable diaper brands?
Q6. Which diaper brands are biodegradable?