Handbags are an expression of who we are and where we belong in social, economic and fashion terms.
Bags are one of the most significant accessories for carrying necessities. Beautiful and smart bags are generally not only functional, but they are also fashionable. Fashion has undergone numerous adjustments to stay up with the times. Its function is always unique in university lectures, offices, or trips.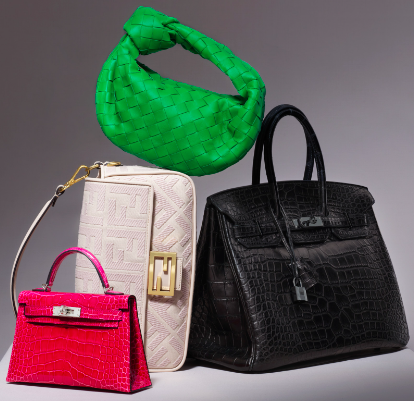 The list includes the top 10 best well-known brands of American handbags and some you might not be as familiar with.
1. Cole Haan American Handbags
Cole Haan's handbags emphasize not just timeless craft, but thoughtful organization for anyone under a time crunch. Trafton Cole and Eddie Haan launched Cole Haan as a men's footwear company in 1928. The corporation, which was initially based in Chicago, Illinois. It has however now relocated its headquarters to Greenland, New Hampshire, and eventually established the design centre in New York City. Cole Haan particularly provides bags with clean forms and available functionality for everyday usage. Popular leather handbag types include satchel, crossbody, small, shoulder, clutch, bucket, and tote. The costs range from $150 and $350.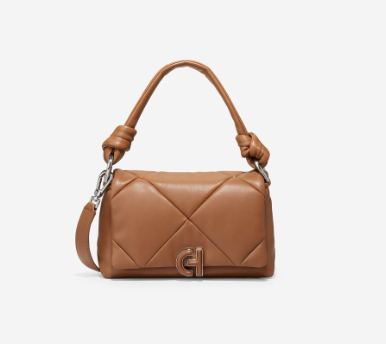 Women's purses, backpacks, combo bags, and handbags for women – no matter what you carry – make it a good one.
2. Coach
Coach is a significantly global fashion house. Inspired by the vision of Creative Director Stuart Vevers and the inclusive and courageous spirit of our hometown, we make beautiful things, crafted to last—for you to be yourself. Founded by six leather artisans in 1941 in New York, Coach Handbags was basically a family business. As one of America's premier handbag brands, that certainly give attention to quality. Bucket, carryall, crossbody, courier bag, hobo, satchel, tote, and clutch styles are available in leather and trademark canvas-type handbags. The prices range from $150 and $700.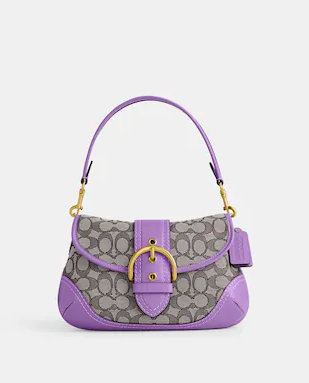 3. Dooney and Bourke
Dooney and Bourke were created in 1975 in Norwalk, Connecticut by Peter Dooney and Frederic Bourke. An undying desire for excellence led Peter Dooney to Europe in search of the finest leathers and materials. Dooney & Bourke offers designs for everyday usage and is dedicated to high craftsmanship in leather and canvas. They believe in superior construction, high quality and additionally products crafted by exceptional artisans. Satchel, hobo, bucket, messenger, clutch, crossbody, shoulder, and tote handbag styles are available. The costs range between $180 and $500.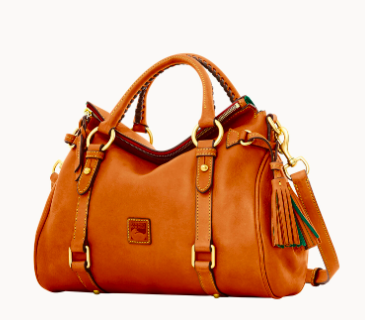 4. Fossil American Handbags
It all starts with a little curiosity. The friend-to-friend curious compliment, "Where did you get your bag?" to the curious musings from afar, "Where did she get that handbag? I must find it." And so it begins. Curiosity leads to creativity. And it's responsible for our beautiful handbag collections. Albeit Fossil, known for its trendy timepieces, sprang onto the scene in 1984 and upended the fashion watch market. Leather and non-leather Fossil handbags have especially sophisticated clean lines. Totes, satchels, shoulder bags, crossbody bags, work bags, hobo bags, saddle bags, camera bags, and other kinds are available. Prices range between $100 to $300.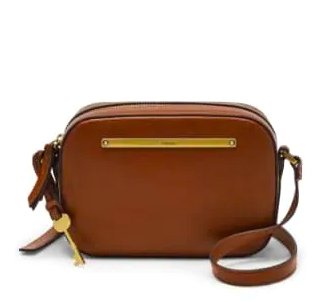 5. Kate Spade
Kate Brosnahan Spade, an accessories editor at Mademoiselle, was frustrated she couldn't find the fashionable, utilitarian handbag she'd been craving for years. She set out to design the perfect one working from her apartment. Kate made samples out of construction paper. She combined sleek shapes and colourful palettes in an entirely new way. Six versions of a bag called Sam debuted in 1993 to rave reviews—sparking an accessories revolution.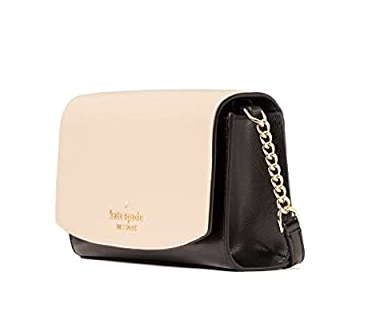 The spade is the brand's distinctive logo, having been created in 1993 by the late Kate Spade and her husband, Andy Spade. In 2006, Neiman Marcus bought the sophisticated luxury handbags company, and in 2017, Tapestry, Inc (Coach) bought the brand. The company's nonetheless iconic fun, yet sophisticated, designs are still available in crossbody, tote, camera, satchel, shoulder, messenger, clutch, micro, box, and belt forms. The costs range from $160 and $400.
6. Marc Jacobs
Marc Jacobs established his handbag collection in 2000, after working for Louis Vuitton and gaining experience and popularity. The brand, Marc Jacobs handbags range from casual to evening purses that are vibrant and distinctive. Unquestionably, Some of the more contemporary name logo designs are enormous and massive across the entire bag, so if you like a more modest mark, look for older designs.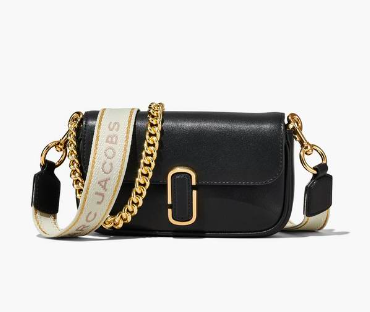 In terms of Marc Jacobs' ready-to-wear aesthetic, it can be considered avant-garde with an atypical streetwear twist, making it popular among fashionistas with an edgy style. The brand is anti-establishment, rebellious, authentic, and unpredictable, which made it a hit with celebrities looking to create bold fashion looks.
In terms of bags, their style is more fitting for everyday use at brunches, beaches and even the office.
Round crossbody, tote, camera, micro, box, crossbody, tote, frame, letter, and more designs are available. Prices range between $500 to $1,600.
7. Mansur Gavriel
Mansur Gavriel was founded by designers Rachel Mansur and Floriana Gavriel with the goal of creating the best bucket bag and tote. These distinctive purses catapulted the pair to the forefront of the current luxury industry. These purses are highly valued additions to handbag collections due to their combination of use and beauty. Bucket, tote, micro, clutch, pouch, crossbody, and more bag types are available. The costs range between $300 and $950.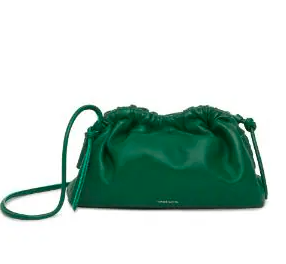 8. Michael Kors
Michael Kors, a world-renowned and award-winning designer, established his luxury accessory and ready-to-wear company in 1981. His handbag line includes shoulder, crossbody, clutch, tote, satchel, sling pack, messenger and other styles in leather and logo-print coated canvas. Prices range from roughly $150 to $1,600 or more.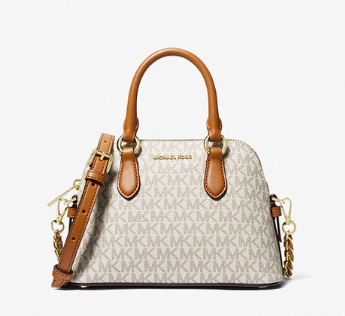 9. Rebecca Minkoff American Handbags
Founded in 2005 by designer Rebecca Minkoff and co-owner Uri Minkoff. Rebecca Minkoff luxury handbags offer an edge to their frequently colourful and whimsical forms. Morning After Bag (MAB), her debut handbag, was an instant success. These statement handbags come in a variety of forms such as clutch, crossbody, satchel, shoulder, tote, saddlebag, hobo, and others. The costs range between $95 to $350. So head to their nearest stores or shop online to get the best deals for top-notch designer handbags.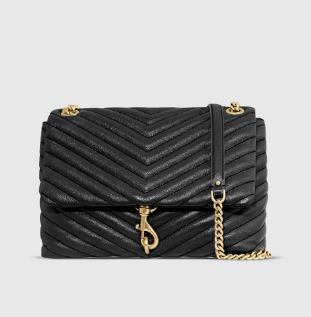 10. Tory Burch
When it comes to designer brands, Tory Burch is relatively new as it was only founded in 2004. The label specializes in soft leather bags with superior craftsmanship, akin to the quality of Saint Laurent and Chanel. However, its bags are only a mere fraction of the prices of the two latter brands.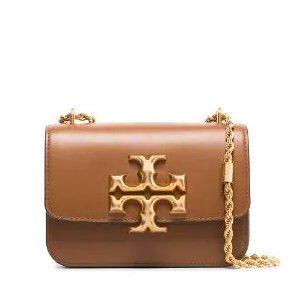 Tory Burch's style differs greatly from other brands. Its timeless pieces evoke feelings of optimism and joy, meaning that they are a little less edgy and grunge. The designer draws inspiration from travel, art, and femininity, and all pieces are designed with the modern working woman in mind.
The costs range between $170 to $1,200.
Conclusion
American handbag brands offer some great quality and values that are great for your budget. When you have a list of American handbag brands, you can find new designers to add to your purse collection. Take your time reviewing each one to understand the handbag designs they offer.
FAQ
Q1. Which brand is best for handbags?
Hidesign
Lino Perros
Da Milano
Baggit
Caprese
Lavie
Q2. What size is ideal for a handbag?
Petite or shorter: A small to medium size bag is best. A large handbag will look disproportional in comparison to your body.
Medium scale: You can wear all scales reasonably well.
Tall or larger scale: A medium or larger scale bag is best. Small handbags will only further accentuate your large body.
Everyday use: A medium-sized bag is a must. Think of it as the Goldilocks of bags – neither too big, nor too small: just right.
Q3. What color handbag goes with everything?
White: It's a stylish, classic color that goes with anything and everything
Q4. What is the most expensive handbag brand?
The most expensive handbag in the world is the Mouawad 1001 Nights Diamond Purse, which is valued at $3.8 million. 
Q5. What type of handbag is best for travel?
Crossbody, sling, and shoulder bags are best for storing just the essentials like phones, credit cards, earbuds, or a small wallet.