When it comes to fashion essentials, shirts are a must-have in every wardrobe. They are versatile, comfortable, and can be dressed up or down for various occasions. With numerous shirt brands available in the USA, it can certainly be challenging to choose the best ones. In this blog post, we will explore the top 10 shirt brands in the USA that offer exceptional quality, style, and comfort. Whether you're looking for casual tees, button-down shirts, or dress shirts, these brands have got you covered.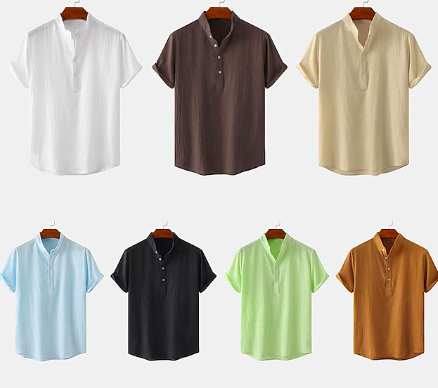 1. Brooks Brothers
In addition, Brooks Brothers, an iconic American brand, stands out for its classic and timeless shirts. Transitioning from polo shirts to button-down shirts and dress shirts, they offer a wide range of styles to cater to diverse preferences. Brooks Brothers enjoys a well-deserved reputation for its exceptional craftsmanship and meticulous attention to detail, establishing their shirts as a top choice for those who value both quality and sophistication. Notably, their commitment to quality is reflected in their manufacturing practices, with a significant portion of their history dedicated to producing garments within the United States. It is evidently worth mentioning that Brooks Brothers has had the privilege of outfitting 40 out of the 45 American presidents, and during the Golden Age of Hollywood, their clothing adorned the majority of esteemed stars, further cementing their legacy and influence in the world of fashion.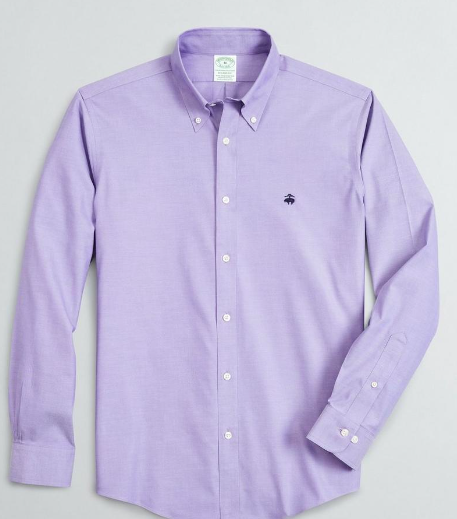 2. J.Crew
Moreover, J.Crew, a beloved American brand, presents a compelling assortment of stylish and versatile shirts for both men and women. Recognized for their contemporary designs, high-quality fabrics, and impeccable fit, J.Crew shirts stand out in the fashion landscape. With a wide range of options available, ranging from casual tees to tailored button-down shirts, J.Crew ensures there is something to suit every individual's taste and preferences. Throughout the years, J.Crew has consistently been one of my preferred retailers when it comes to acquiring classic wardrobe staples. The clothing they offer effortlessly combines sophistication and timelessness besides still maintaining a casual and laid-back vibe. This distinctive blend appeals to individuals across multiple generations, adding to the brand's universal appeal.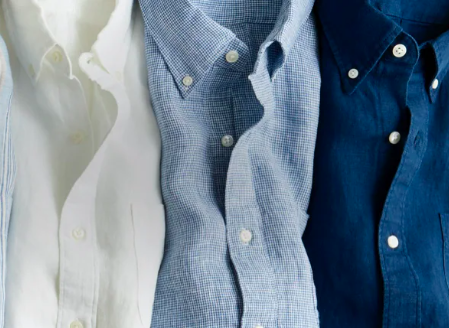 3. Ralph Lauren
Ralph Lauren, surely a well-established brand, embodies the essence of classic American style. People recognize their shirts for their impeccable tailoring, premium fabrics, and the iconic polo logo. Ralph Lauren presents a diverse collection of shirts, featuring Oxford shirts, chambray shirts, and plaid shirts, accommodating various tastes and preferences. The popularity of Ralph Lauren clothing stems from its integration of the "lifestyle" element. The brand exudes a luxurious image and maintains a reputation for exceptional quality.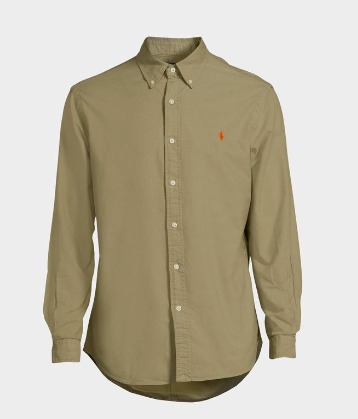 4. Tommy Hilfiger
Tommy Hilfiger, a globally recognized brand, showcases a collection of stylish and preppy shirts. People identify their shirts for their bold colors, distinctive logo, and the blend of casual and refined aesthetics. Tommy Hilfiger provides a diverse range of options, featuring polo shirts, button-down shirts, and graphic tees, establishing itself as a preferred brand for individuals desiring a youthful and energetic appearance. As one of the world's leading designer lifestyle brands, Tommy Hilfiger enjoys international recognition for celebrating the essence of classic American cool style, incorporating preppy designs with a twist.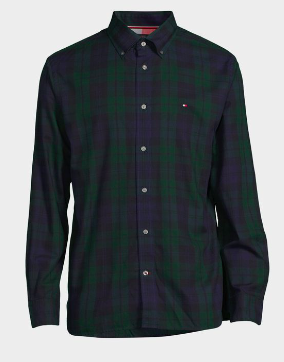 5. Gap
Gap, a renowned American brand, presents a diverse range of shirts for men, women, and children. People recognize their shirts for their comfortable fabrics, timeless designs, and excellent value. Gap provides a variety of options, encompassing basic tees, classic button-down shirts, and cozy flannels, catering to various styles and occasions. Gap clothes certainly strike a balance by being stylish yet approachable and offering affordability without compromising on quality.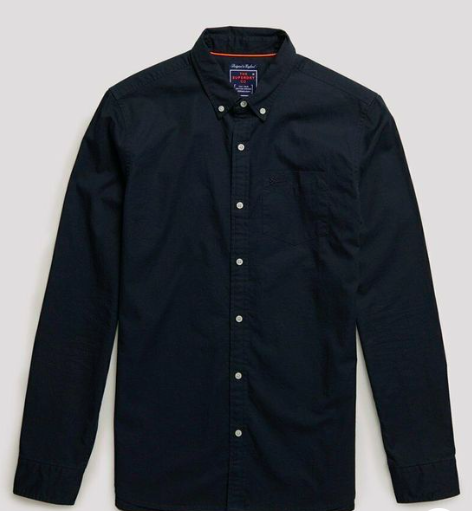 6. Banana Republic
Banana Republic, a brand renowned for modern and sophisticated clothing, presents a diverse collection of shirts. People generally recognize their shirts for their refined style, premium fabrics, and meticulous attention to detail. Banana Republic certainly provides a wide range of options, including elegant dress shirts and casual linen shirts, suitable for both formal and casual occasions. Casual button-down shirts, coveted for their comfort, become a necessary addition to every wardrobe. From lightweight layering flannels and chambray to fine wale corduroy and basic utility shirts, this effortlessly refined essential allows for easy wearing and re-wearing throughout the season.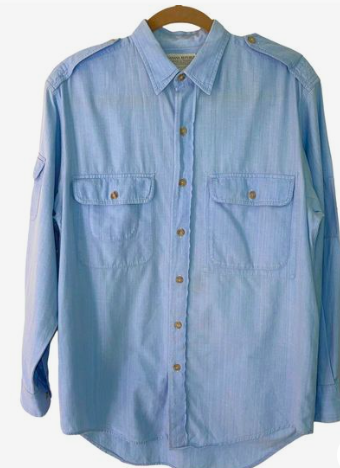 7. Everlane
Everlane, a popular direct-to-consumer brand, takes pride in its commitment to transparency and ethical manufacturing. The brand has gained recognition for its minimalist designs, use of high-quality materials, and affordable pricing in their shirts. Everlane provides a diverse selection of sustainable options, including organic cotton tees and silk button-down shirts, catering to individuals who value both style and environmental impact. Our shirts, ranging from polos to flannels, ensure comfort for all-day wear and maintain their quality even after repeated washing. Similar to our shirts, our men's shorts, pants, and other garments are crafted with a focus on quality, comfort, and sustainability, enabling you to curate a wardrobe that brings you joy.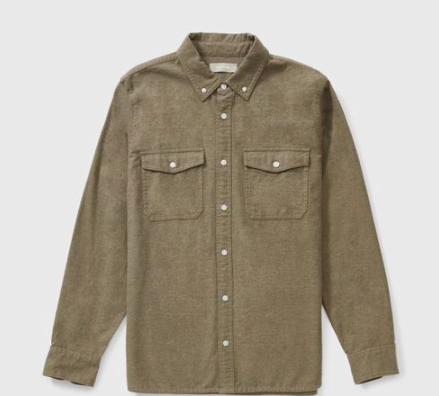 8. Patagonia
Patagonia, a brand that centers around outdoor clothing, provides a range of shirts tailored for adventure enthusiasts. People obviously recognize their shirts for their durability, functionality, and use of eco-friendly materials. Patagonia presents a variety of choices, from performance-driven hiking shirts to casual flannels, positioning itself as a prime option for individuals who value both style and outdoor pursuits. Patagonia embraces a minimalist mindset, prioritizing simplicity. Their products aim to provide everything necessary while eliminating unnecessary bulk, weight, and waste. Additionally, Patagonia designs its products to optimize functionality for outdoor activities.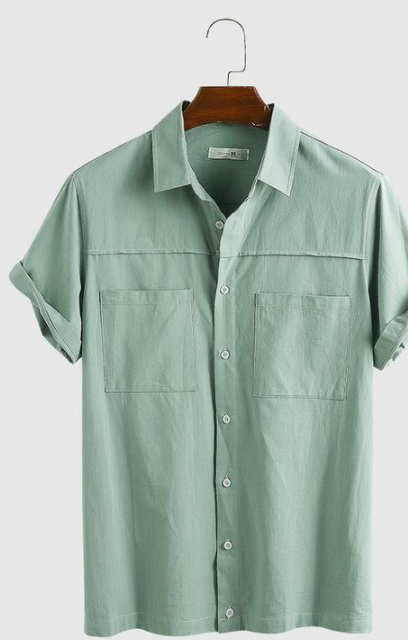 9. Uniqlo
Uniqlo, a Japanese clothing brand, has earned a strong following in the USA as it offers stylish and comfortable clothing. Men are attracted to this brand's high-quality and affordable designs. Uniqlo specializes in creating casual shirts and dress shirts, gaining wide recognition. The brand's fabric innovation and in-house design surely deliver exceptional and unique functional performance. Uniqlo demonstrates its innovation by integrating AIRism and HEATTECH technologies into jackets and clothing, ensuring meticulous craftsmanship with care, precision, and durability to guarantee protection and comfort.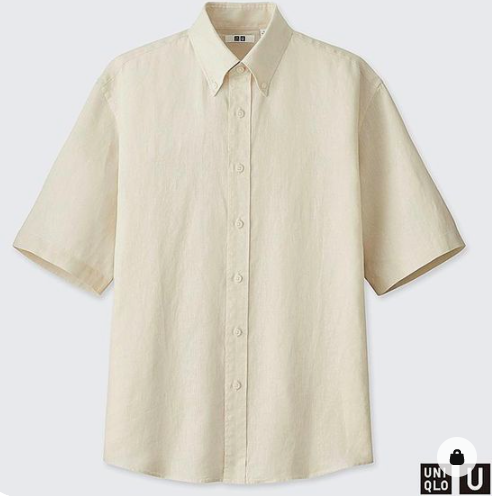 10. Gant
Gant, undenialbly a globally recognized fashion brand, has garnered a strong following in the USA. Men who prefer a more traditional and timeless look favor this brand for its preppy and classic designs. Gant particularly excels in crafting dress shirts and casual shirts, earning wide renown. The GANT shirt became a must-have in the 1950s for several reasons. Alongside its reputation for quality, wearers appreciated the popular and unique aspects of its construction, making it challenging for competitors to replicate.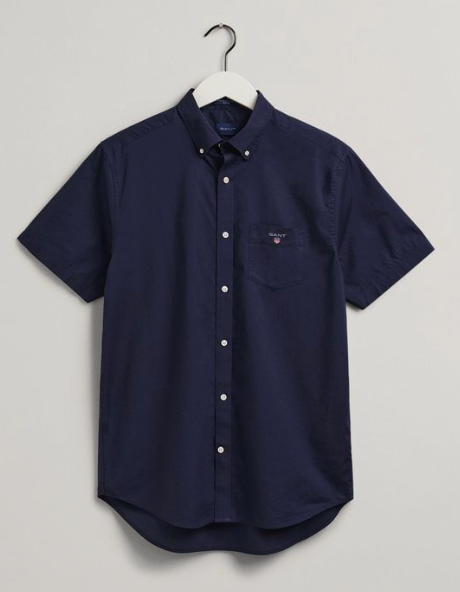 Conclusion
In conclusion, these are the top 10 shirt brands in the USA that have unquestionable earned a reputation for their exceptional quality, design, and innovation. Whether you are looking for classic and timeless designs or more fashion-forward and trendy styles, these brands offer a variety of options to meet every need. Choose the brand that suits your style and preferences, and enjoy the comfort
FAQ
Q1. What is the best t-shirt brand?
Q2. What is the best wholesale t shirt brand?
Q3. What are the best golf shirt brands?
Q4. Which brand shirt doen't shrink?
Q5. What brands t-shirt is high quality neck will not stretch out?
Q6. What are some mid range mens shirt brands?
Q7. What are classic shirt brands?