The healthcare industry is growing like crazy. There are a lot of open positions and not enough nursing professionals to help fill the positions. And as the population continues to grow, it is likely that this demand is going to continue to grow as well. This opens a lot of opportunities for those who wish to get into the nursing field.
As you are looking at all of your options, you may wonder what type of career is the best for your needs. There are many great careers in nursing that you are able to choose from, but which ones are the fastest growing in the nursing field? Some of the careers that you should consider because they are growing like crazy in nursing will include:
Certified Registered Nurse Anesthetist (CRNA)
You may find that getting a career as a CRNA is one of the best options to help you earn a good pay, help out patients, and have a rewarding career. CRNAs are going to be some of the highest-paid nurses in the industry. They work to administer anesthesia to patients and can help medical professionals perform their duties.
These professionals are able to work in many different institutions, including pain management centers and even hospitals. They will be there to help out the patients when they need to have a surgery. They need to understand how to administer medication to keep the patient safe and comfortable during the procedure.
To become a CRNA, students will need to obtain their MSN degree. They also need to pass the National Certification Examination before they can start working in the field as well as enroll in the Continued Professional Certification Program.
General Nurse Practitioner
Another career choice tat you can go with is a General Nurse Practitioner. These professionals will be able to work in any type of primary care setting. For example, they may work in a rehab center or even in an independent practice. They often move up to different management positions once they get a degree in public health.
This role will have a variety of responsibilities to help make the day interesting. They will help with medical prescriptions, patient diagnosis, and even administering the necessary tests. They will be in charge of the various models of care in physician offices, hospitals, and clinics depending on where they would like to work.
In order to gain employment as a General Nurse Practitioner, they will need to obtain a MSN degree to help them become a nurse practitioner. They will also need to complete their Nurse Practitioner Licensing test. This will vary based on the state where you would like to do the work.
Clinical Nurse Specialist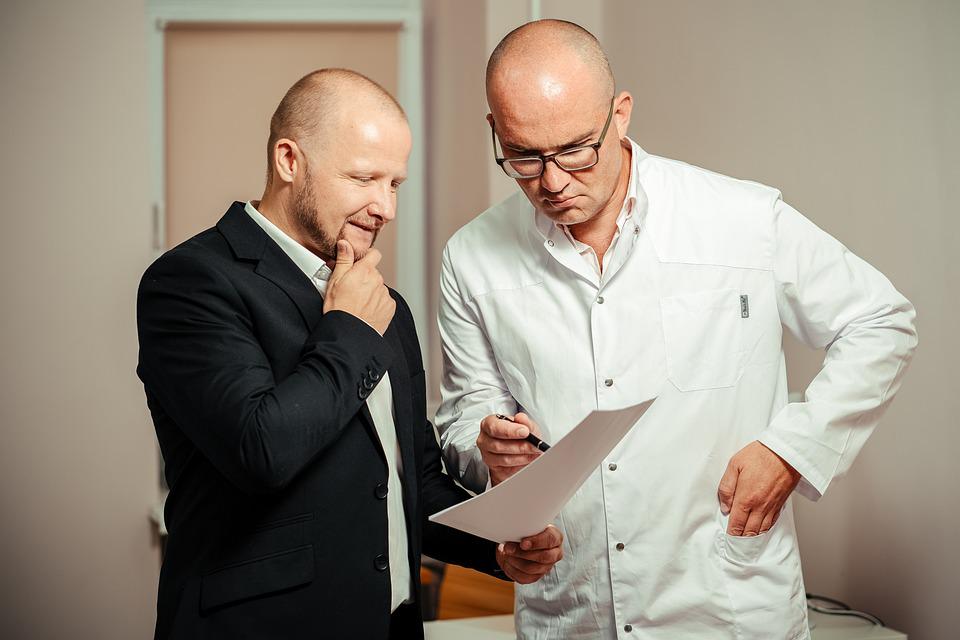 A clinical nurse specialist is going to spend most of their time working in a specialized clinical setting. They may work to diagnose and treat patients while also improving the nursing standards within the facility. The CNS will need to research ways that they can improve the care of the patient and the quality of the health services they are able to provide.
In many situations, the CNS is going to do similar work as a physician, though they will need to go through a different type of degree program. Most of the time, these CNS professionals are going to be able to work in a variety of settings including private practice, clinics, and hospitals to name a few.
This is another career choice that is going to need an MSN degree. The professional will also need to spend some time training as a clinical nurse to get the position. But since this program is expected to increase by 20% and can make more than $50 an hour, it may be the right choice for you to go with.
Psychiatrist Nurse
This career choice is going to be a little bit different compared to some of the others on the list, but can be a lot of fun if you already have an interest in psychiatry. You can choose to work as a psychiatric nurse practitioner and enjoy helping patients bay counseling them and working with other psychiatrists.
There are many places that these nursing professionals will be able to work. Many times you will find them in outpatient clinics that are employed by PNs, inpatient psychiatric hospitals, and mental health units to name a few.
This career path will also need a master's degree in nursing, but it should have a focus on psychiatrics rather than with nursing or some of the fields. When the professional is done with the degree, they need to obtain a license in Psychiatric Nursing to begin working.
Pain Management Nurse
As a pain management nurse, you will need to use your expertise and various techniques to help manage the pain a patient may feel. They can often work with those who suffer from a chronic illness or patients who may be recuperating from surgery to help them feel better and to get rid of some of the pain they experience.
These nursing professionals will help to locate the pain, determine the underlying cause, and then suggest the best treatment. They will be able to work in a variety of settings including fitness centers, long-term care facilities, rehab centers, and drug counseling centers to name a few.
To become a pain management nurse, you first need to get your BSN and an RN license. Then you will need to gain the right experience and finish a certification exam on pain management in nursing. It will often take 2000 hours or more of experience to gain this type of job.
Choosing the Right Career Opportunity in Nursing
As a nursing professional, you will be able to find a lot of great job opportunities that will make each unique and fun. No matter what niche in the healthcare field you choose to go in, you will find that nursing is going to be a rewarding career. Take a look at some of the career choices above to help you pick the best career opportunity in nursing.