Basmati is a variety of Rice which is known for its quality of being long and slender. Basmati Rice is mainly grown in India, Nepal and Pakistan. India alone accounts for approximately 70% of the world's production of Basmati Rice. Here are some of the top brands that offer Basmati Rice in the United States:
1. India Gate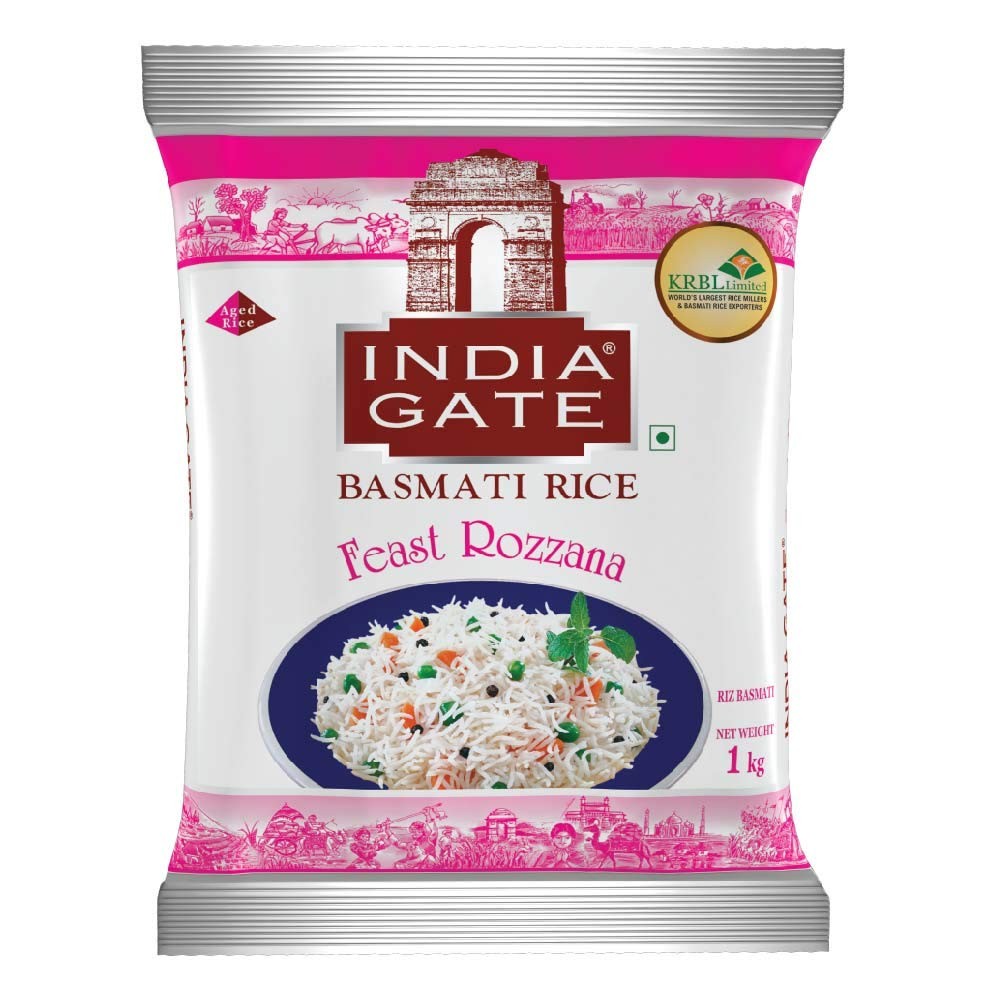 India Gate is one of the most popular Basmati Brands in the United States. A unit of KRBL Limited, the company is in contact with over 85000 farmers for cultivation and procurement of quality Basmati Rice. The brand has a significant presence across the globe, especially among the native Indians who crave quality Basmati Rice abroad. The quality Basmati Rice by India Gate is priced at $40 for 10 lbs in the United States. India Gate is available easily at any departmental store near you. So, go and check it out if you haven't.
2. Daawat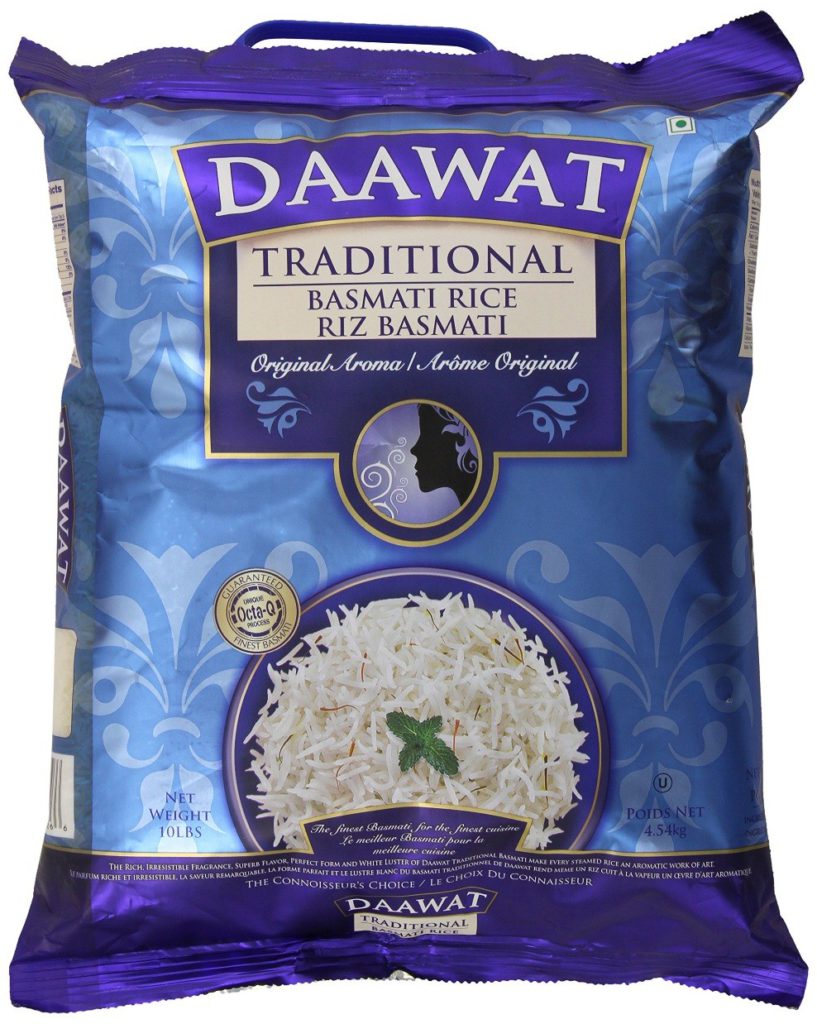 Daawat Traditional Basmati Rice is another finest name in the area of rice. The unmatched quality of the rice makes it one of the top choices among rice brands. The spectacular length of the rice grain makes it outstanding. The white lustre and fine aroma make it preferable over other Basmati Rice brands. Another USP of Daawat Basmati Rice is that the grain is grown in the foothills of the Himalayas. Several rice-based cuisines can be easily prepared with Daawat Basmati Rice. The brand is easily available in the store near you.
3. Royal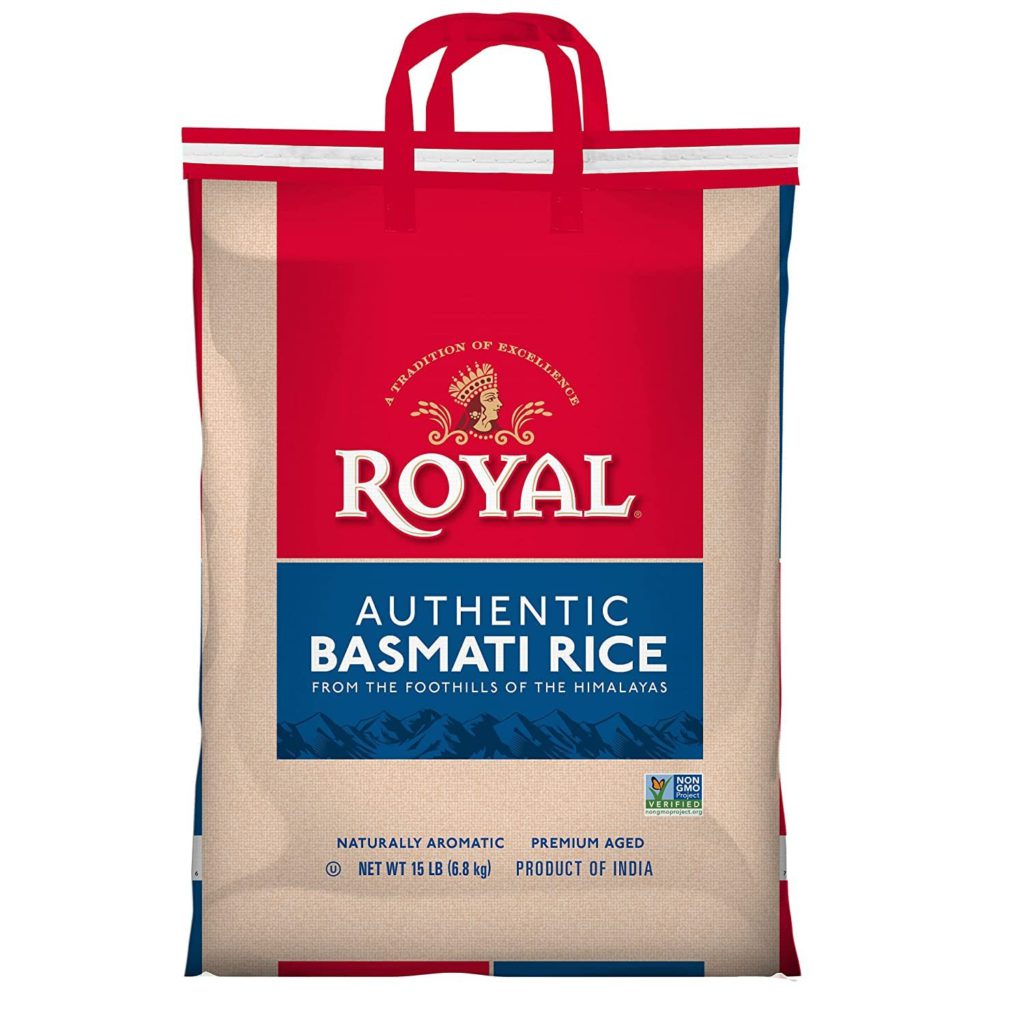 The renowned brand Royal offers quality Basmati Rice across several states of the USA. Royal ensures the authentic taste and texture of its rice which can be cooked easily. The non-sticky characteristic of the Royal Basmati Rice makes it outstanding and flavorful. Royal Basmati Rice is procured from the foothills of the Himalayas which are grown and cultivated under natural spring water and highly fertile soil. The 20-pound bag of Royal Basmati Rice is priced at $22 in the USA. Consider buying Royal Basmati Rice on your next visit to Walmart and experience the authentic taste of original Basmati Rice.
4. Seeds of Change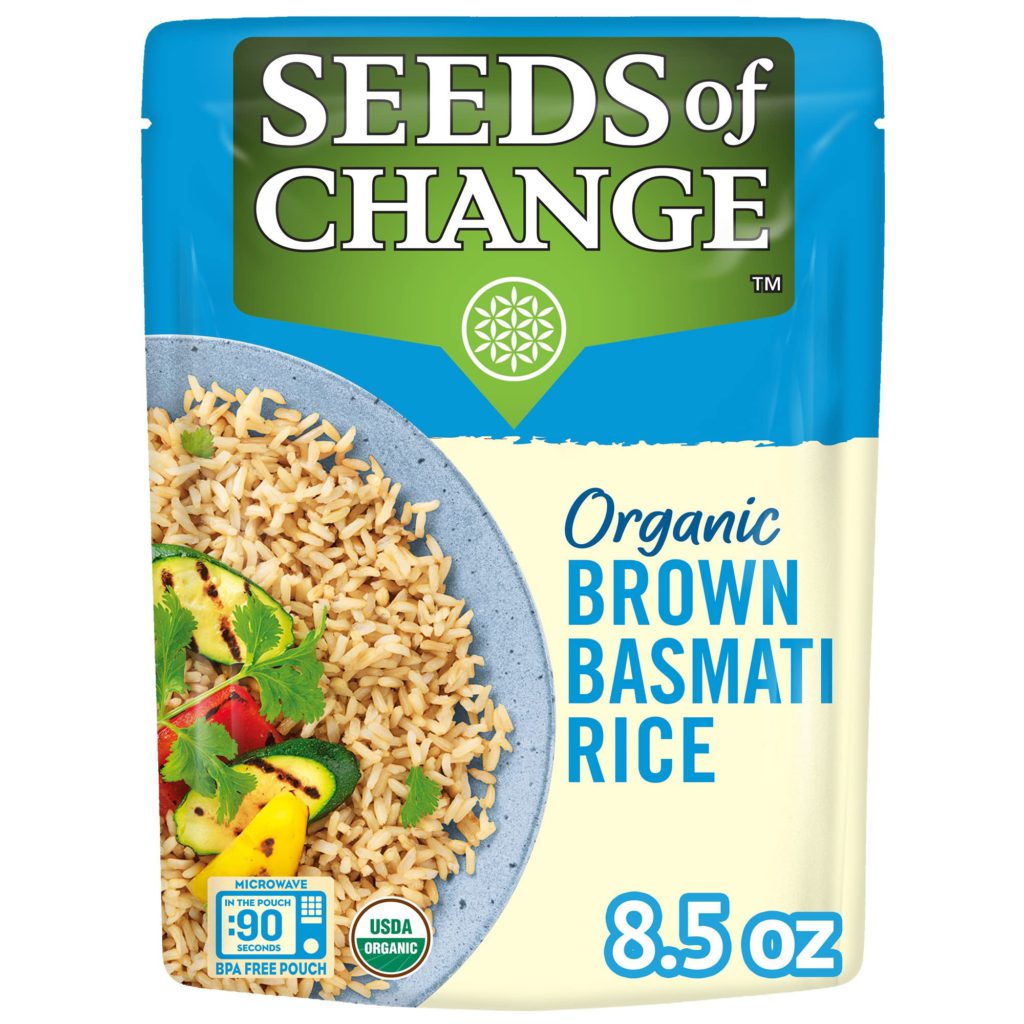 As the name suggests, Seeds of Change is a name that has promised to bring a change by providing quality food grains and other products. The brand is known for its social services and its mission of providing healthy food in several countries including the United States. The brand offers Brown Basmati Rice which is ready-to-eat and is also organically fit to consume. One can easily cook them in the microwave and enjoy their authentic taste. Seeds of Change Basmati Rice are vegetarian-friendly and are free of artificial flavour, colour, or preservatives. Also, the products are made with USDA-certified Organic ingredients.
5. Mahatma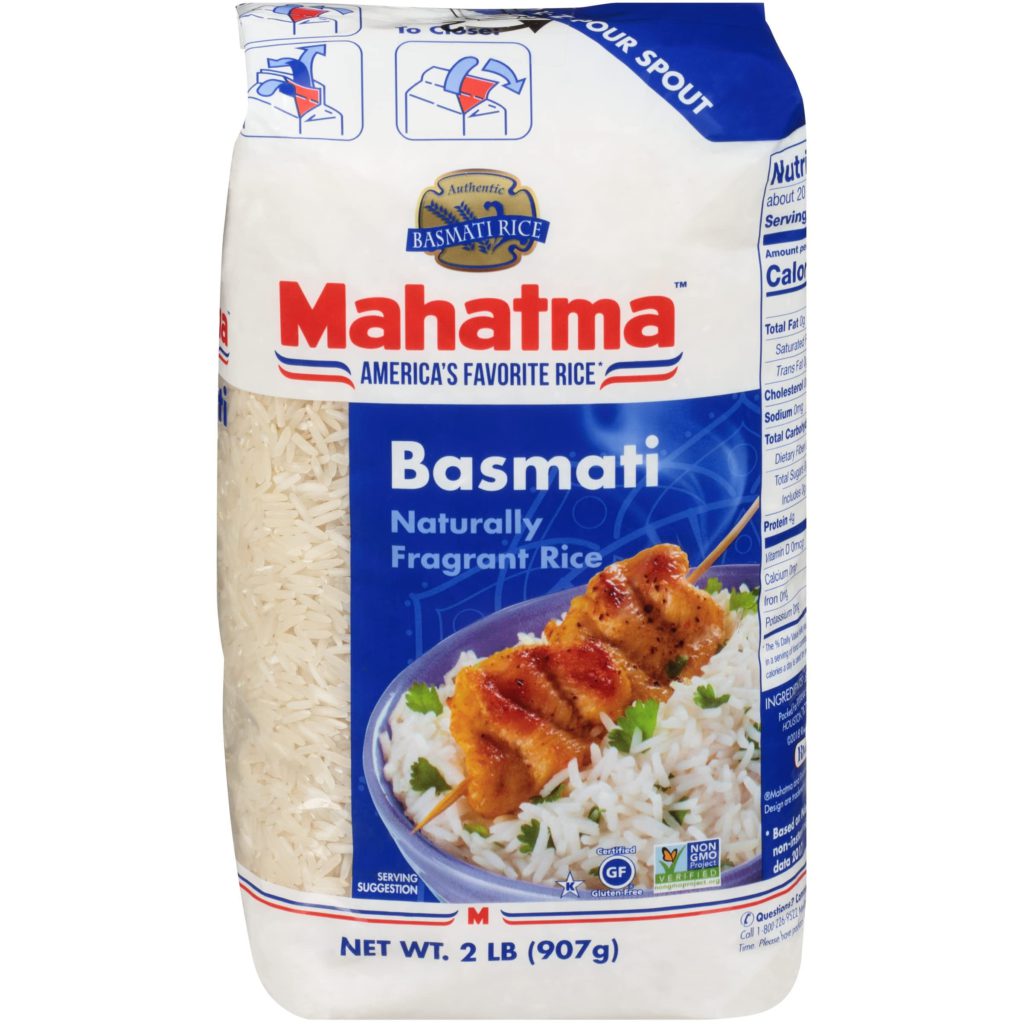 The extra-long grain of Mahatma White Rice is known for its separate, fluffy, and composite texture which allows you to prepare rice of any recipe. Mahatma Rice is free of sodium, gluten, cholesterol and fat. The 5 lb bag of Mahatma Rice is priced at 5.24 dollars in the United States. The USP of Mahatma Rice is that the length of the grain is more than many of its competitor brands. A normal serving of 45 grams of Mahatma Rice provides you with 160 calories and 36 grams of rich carbohydrates. Consider Mahatma White Rice for your next purchase.
6. Great Value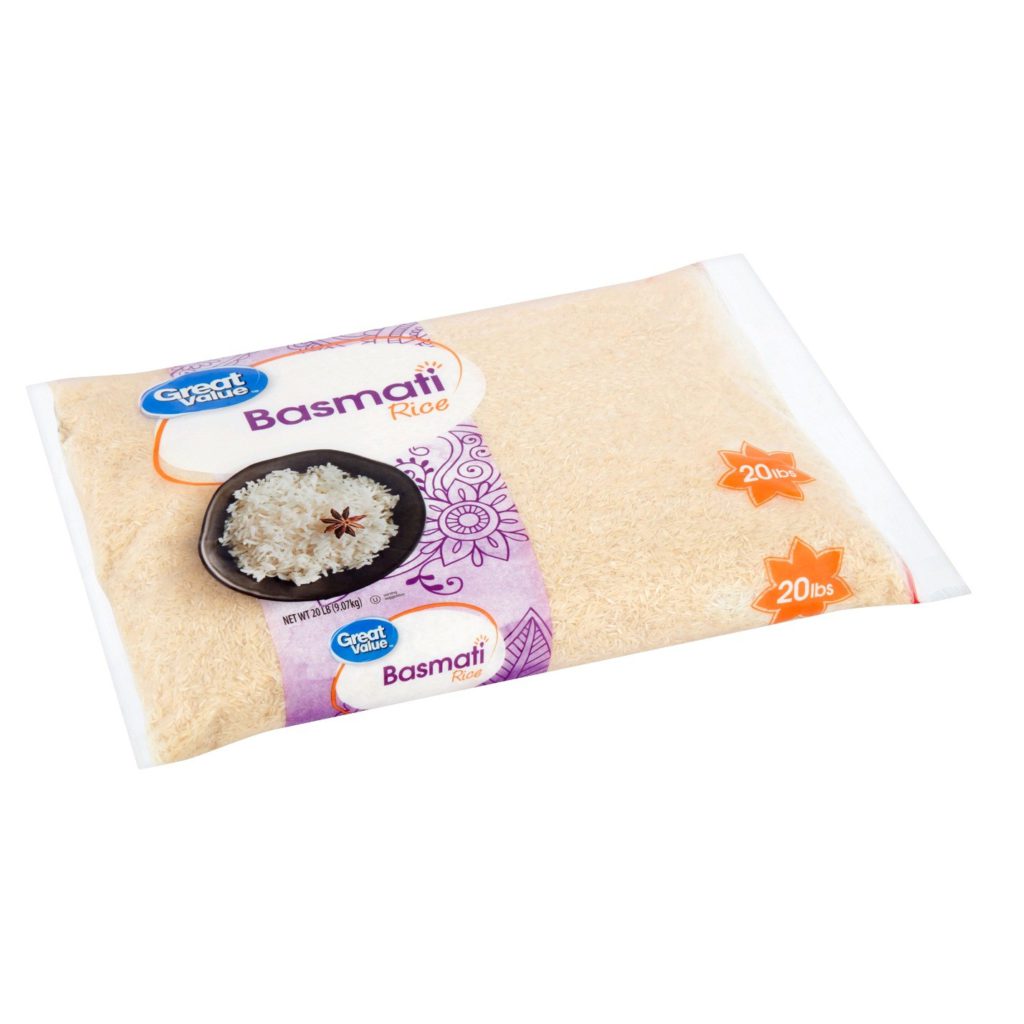 Enriched with 3 grams of protein per serving, Great Value Basmati Rice is known for its purity and fresh aroma. The 2 lb pack of Great Value Basmati Rice is priced at $3.42 in the United States which is a competitive price in the field of Basmati Rice. One can easily procure this brand from the departmental store around or simply order from Walmart. The gluten-free rice is easy to cook and is ideal for different kinds of recipes. The rice bag consists of 20 servings and consists of easy-to-read instructions for cooking delicious rice.
7. Mc Cormick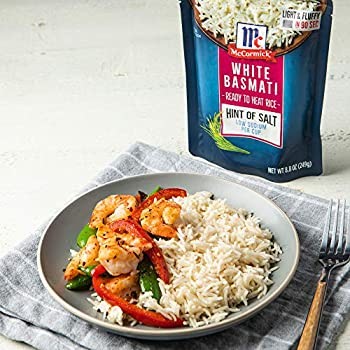 Mc Cormick has been included in Fortune's list of global companies. The brand is also focused on a lot of social activities. The company has operations in over 170 countries where it provides impeccable service by offering quality food products. The brand deals in several food items, including grains, spices, sauces, seasonings, premixes, etc. The pack of 6 (each of 8.8 Oz) costs around $28.64 in the United States. The White Basmati Rice by Mc Cormick is easy to cook in the microwave and is renowned for its premium texture & taste.
8. Pride of India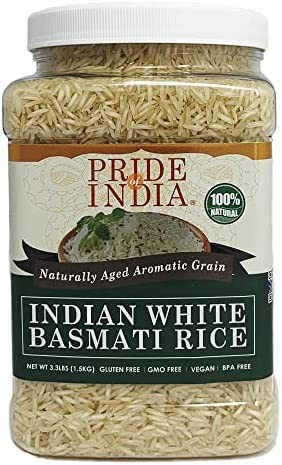 Homegrown in India, Pride of India Basmati Rice is ideal for making Indian-style Pulao, Pudding and Biryani. The extra-long basmati grain allows you to enjoy the flavor of authentic Indian style. The 1.5kg jar of rice is priced at $15 in the United States. Get it delivered via Walmart or from a departmental store near you. This rice has a minimum chance of grain breaking and can easily be cooked on low flame or even in the microwave. The health benefits and nutritional value of this rice are unmatched. Choose Pride of India if you're looking for good quality at a reasonable price.
9.  Rice Select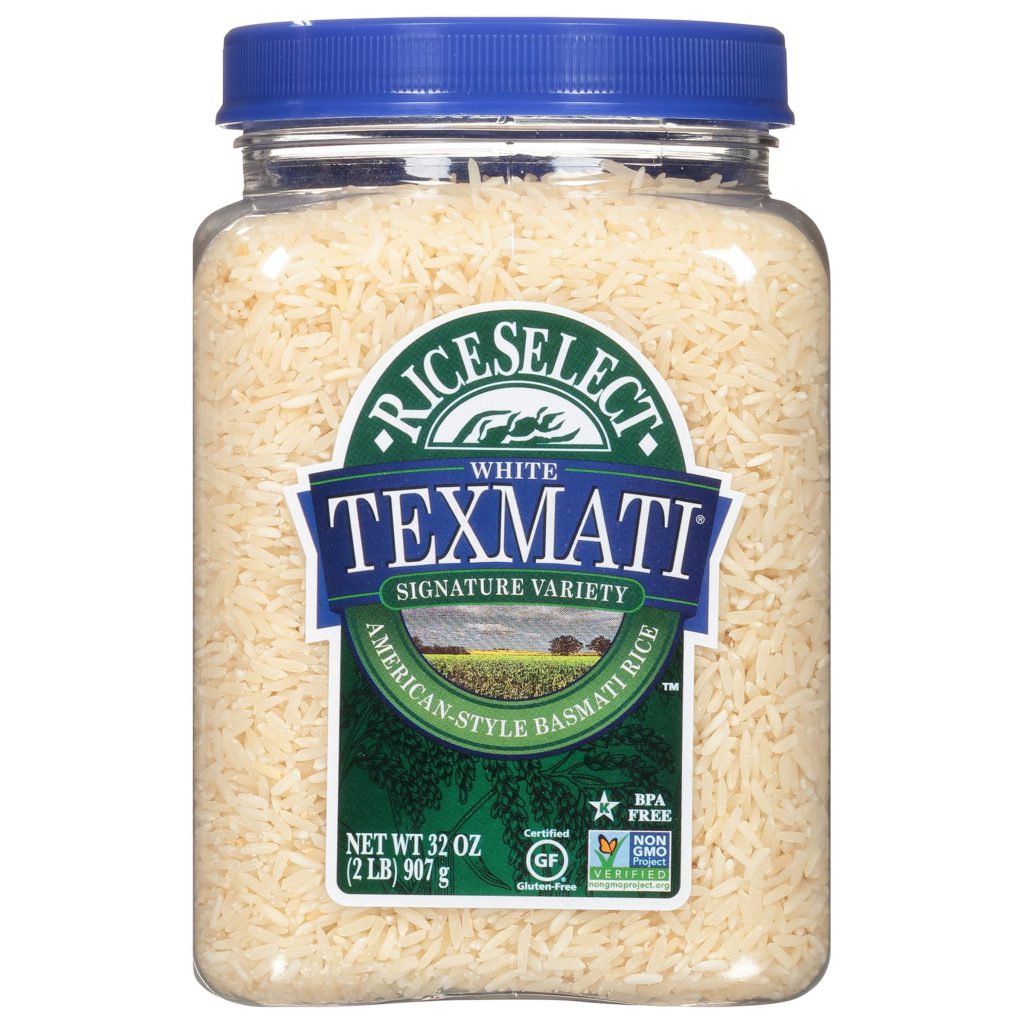 Rice Select Basmati Rice is a renowned name in several states of the United States. The organic products that are used in the manufacturing of rice are certified by USDA-accredited agencies. The Rice Select grains are Non-GMO Project Verified and are made to stand out as well as to meet top quality standards. It allows you to prepare any rice recipe effortlessly. Other varieties of Rice Select include Texmati, Jasmati, Royal Blend, Arborio, etc. The company also deals in Moroccan Couscous, Pearl Couscous, Orzo Pasta, Quinoa, etc. Order online from Walmart the amazing range of rice from Rice Select.
10. Tilda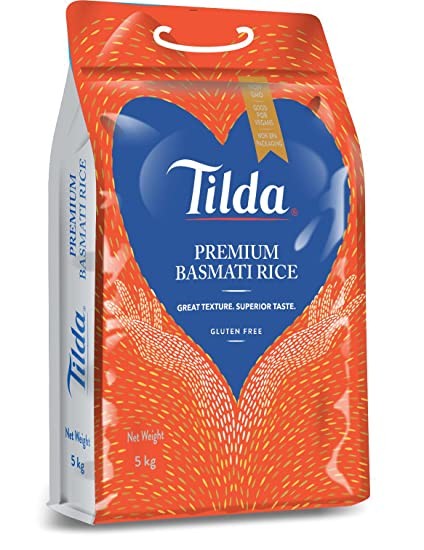 The renowned brand, headquartered in India was founded back in 1970 with an aim to provide high-quality basmati rice all across the world. Tilda Basmati Rice ensures a fine taste and aroma to consumers. With over 50 years of experience, Tilda has understood the taste and demand of the rice consumers of the world. The 10 lbs bag of Tilda Basmati Rice is priced at $27 in the United States. It is among the top choice of rice consumers in the USA and one can buy from Walmart and other stores here.